According to a report by Fox News Wednesday, the U.S. State Department is working on increasing efforts on an advertising campaign in Central America, to warn potential migrants against coming into the U.S. illegally.
This campaign has taken the form of a series of billboards and advertising panels in Guatemala, El Salvador, and Honduras.
According to a senior State Department official, the message that they are attempting to send with this campaign is that "the pathway to the United States illegally is a futile journey."
One of the ads reads "The road to the USA has become more dangerous. Don't put your children at risk. Give them the security they deserve."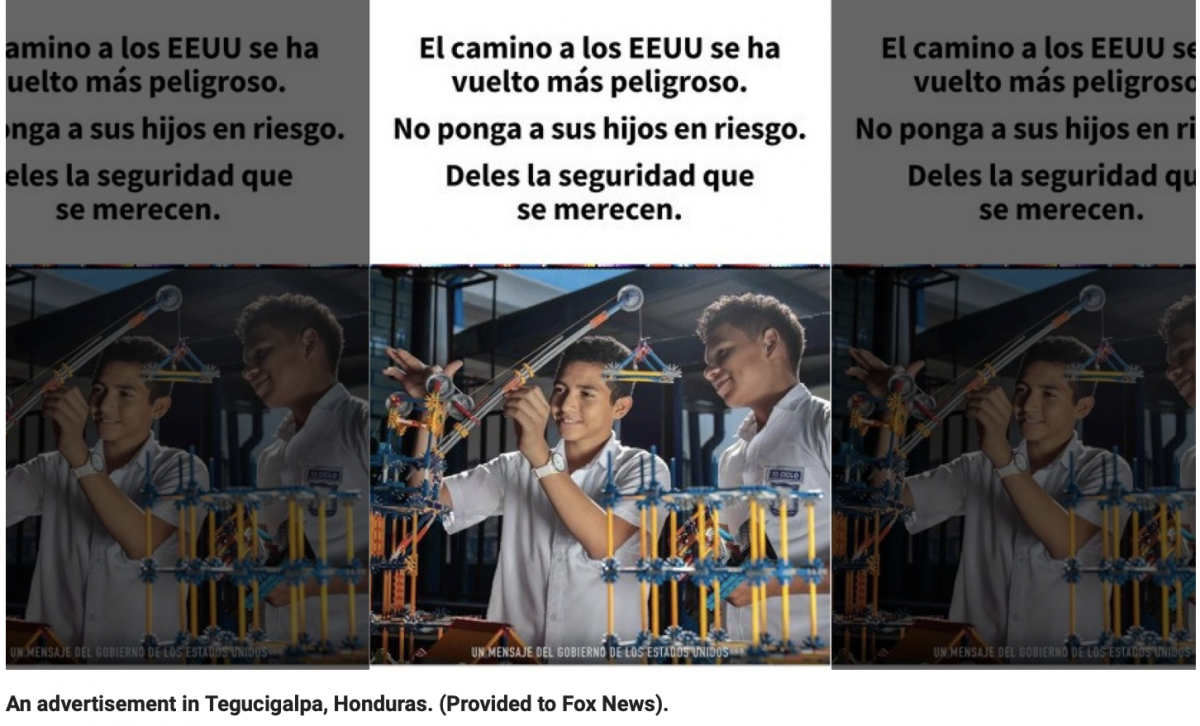 The entire effort is part of a larger campaign involving radio ads and social media posts from U.S. embassy staffers throughout the Central American region.
"Things have changed in the United States. If you get to the border, we have stronger border security there," maintained the senior State Department official. "The likelihood of being turned away and returned to your country of origin or to somewhere else is a lot greater."
Whether this will do anything to deter the thousands of illegal immigrants remains to be seen.