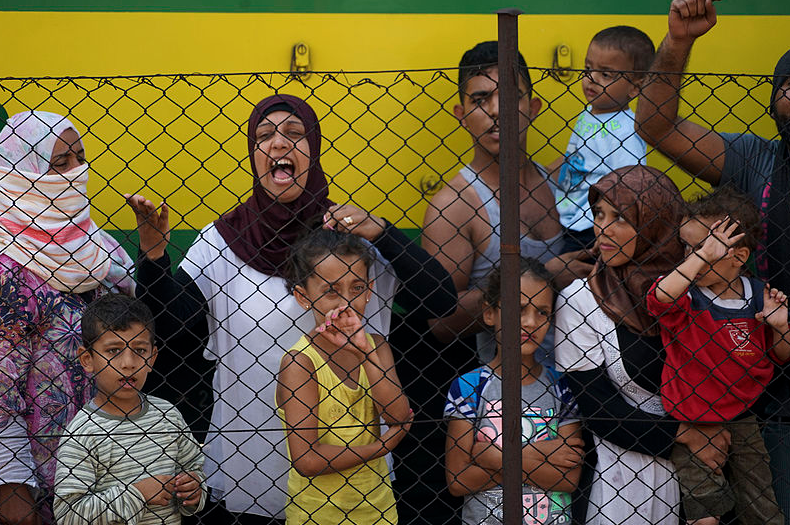 The U.S. Department of State is citing "bringing peace" to Syria as one of their major successes in 2015. 
In a review of the "Pivotal Foreign Policy Moments of 2015," State Department spokesperson John Kirby wrote of America's success in "Bringing Peace, Security to Syria."
Kirby referenced the "reprehensible human rights violations and violence carried out by the Asad [sic] regime" that have presumably ended now that America brought "peace, security" to the country in 2015:
The conflict in Syria has continued to unfold in tragic ways over the course of 2015. From the humanitarian crisis endured by refugees fleeing violence, to the reprehensible human rights violations and violence carried out by the Asad [sic] regime, the Syrian people have borne a heavy load.
Kirby stated America has been bringing this "peace, security" to Syria by supporting a United Nations "roadmap":
The United States and many members of the international community have stepped up to aid the Syrian people during their time of need – the United States has led the world in humanitarian aid contributions since the crisis began in 2011. Led by Secretary Kerry, the United States also continues to push for a political transition in Syria, and under his stewardship, in December, the UN Security Council passed a U.S.-sponsored resolution that puts forward a roadmap that will facilitate a transition within Syria to a credible, inclusive, nonsectarian government that is responsive to the needs of the Syrian people.
To find out more about America's success in Syria, Kirby links to State Department blogs which highlight Syria's ongoing struggle.
Even though America has allegedly been bringing "peace, security" to Syria, the Obama administration does not appear to be changing its policy of accepting more refugees from the peaceful, secure Syria over the next year.
The State Department has reportedly clarified the language used in the year-in-review, claiming that it should be viewed as the present-tense "bringing" instead of past-tense "brought."