I guess this kind of muddies the far-Left narrative that President Trump is a "Nazi." Although, to be fair, the far-Left will probably find some way to twist this in a way that continues to make them the victim.
An actual Nazi labor camp guard has been deported from the U.S. after years of living in the country. President Trump made it a priority for U.S. ambassador to Germany Richard Grenell to get the job of removing 95-year-old SS-trained guard Jakiw Palij from the U.S. done.
Now, Palij is on his way back to Germany after he was caught by Immigration and Customs Enforcement, according to a White House statement on Tuesday. The statement said that Palij played an "indispensable role in ensuring that the Trawniki Jewish victims met their horrific fate at the hands of the Nazis."
"It's really a credit to President Trump, who was very clear about this case, made clear he wanted this individual out of the United States," Grenell said, according to Fox News, later adding, "it's a great day for the United States to have this man out of our country."
Fox News reported:
Immigration and Customs Enforcement agents on Tuesday implemented a deportation order against Palij that dated to 2004. But kicking out Palij, who immigrated to the U.S. in 1949 and became a citizen in 1957 after concealing his Nazi background, was no easy task.

Grenell said the deportation came after months of diplomatic negotiations, and was "difficult" because Palij is not a German citizen and was stateless after losing his citizenship in the U.S.
The White House also tweeted the announcement: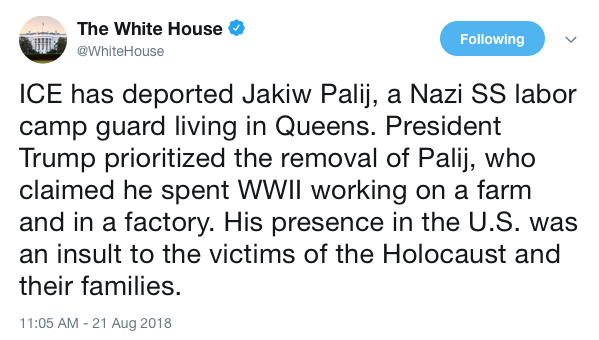 Remember what I was saying about the far-Left loons? Well, they still found a way to bash the president.
Here are some examples: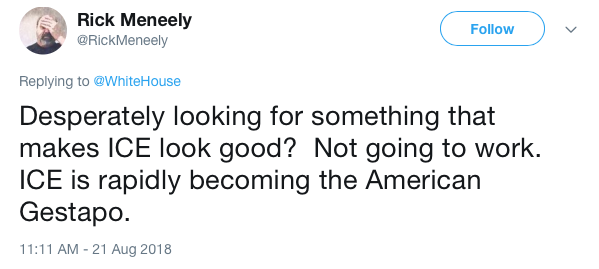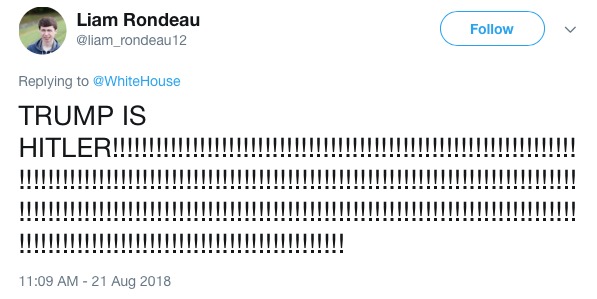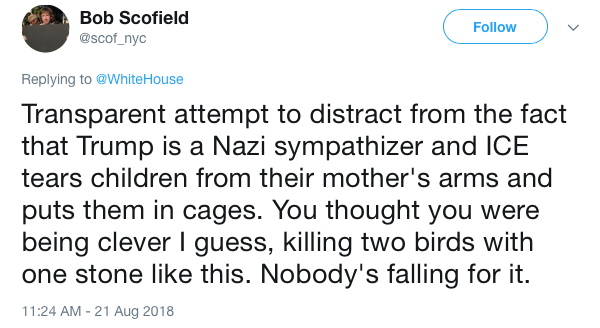 Those tweets were just the tip of the iceberg. I would've added more, but my tolerance for stupidity has apparently reached its limit. One has to wonder if these people say some of these things merely for attention, because if they were legitimately saying these things in response to deporting an actual Nazi, then it's apparent that they'll say anything just to disparage the Trump administration.