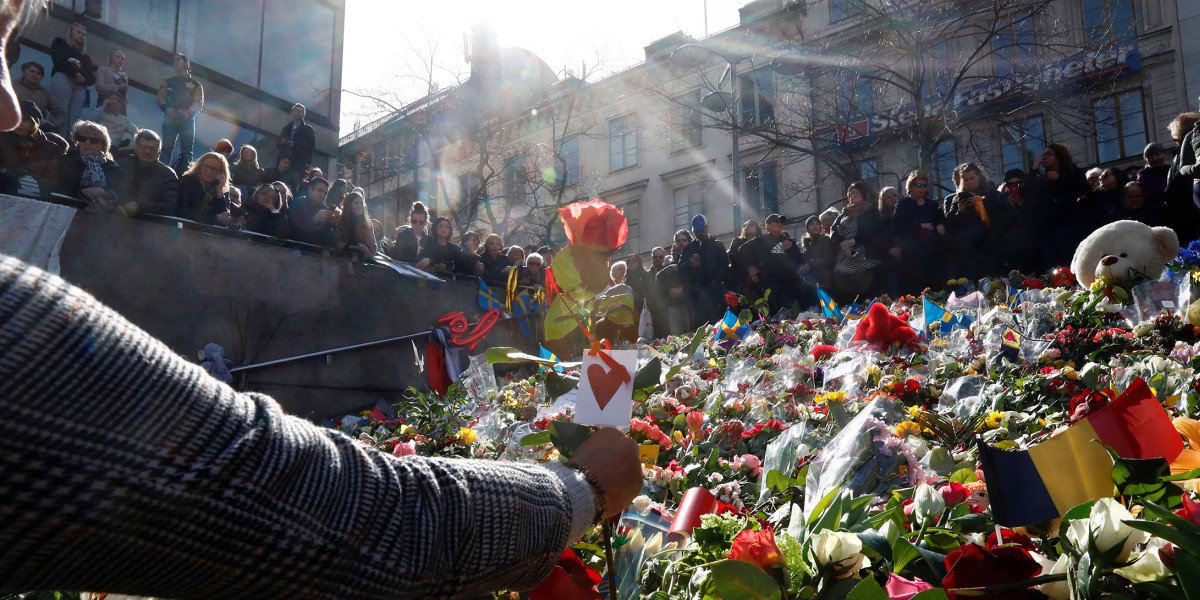 (Image source: Twitter)
A Spotify executive was one of the four people killed in an Islamic terror attack in Stockholm, Sweden on Friday.
In a statement, Spotify CEO Daniel Ek confirmed one of their executives was killed in the truck attack that killed 4 and injured 15 as it drove through pedestrians in front of a department store.
Ek wrote, "It is with shock and a heavy heart that I can confirm that Chris Bevington from our Spotify team lost his life in Friday's senseless attack on Stockholm."
He continued:
Chris has been a member of our band for over 5 years. He has had a great impact on not just the business but on everyone who had the privilege to know and work with him. There are no words for how missed he will be or for how sad we all are to have lost him like this.

Whilst this terrible news is sinking in, our primary focus is on supporting the family and loved ones of Chris in any way we possibly can.

I am as deeply saddened and upset as all of you that something like this could happen in Sweden. The only light in this deeply tragic moment is the outpouring of love, compassion and solidarity that we have seen from everyone. And that was exactly the kind of person Chris was as well.

We will greatly miss you Chris. Rest in Peace my friend.
Reuters reports the suspected perpetrator behind the attack, Rakhmat Akilov, is a 39-year-old from Uzbekistan who applied for permanent asylum in Sweden. Sweden ultimately rejected his appeal and he was wanted for deportation.
Jonas Hysing, the chief of national police operations, said Akilov had "expressed sympathy for extremist organizations," but Reuters reports when the Sweden Migration Agency gave Akilov four weeks to leave, security services "had not viewed him as a militant threat."
Anders Thornberg, the head of the Swedish Security Service, said, "The suspect didn't appear in our recent files but he earlier has been in our files."
Swedish newspaper Expressen alleges Akilov was in talks with an ISIS sympathizer before and after his attack.
Swedish Prime Minister Stefan Lofven has since said the country will "never go back to the days of mass migration" in the wake of the attack.
Ironically, Spotify has been vocal about its own pro-refugee stance, even creating its own "Refugee Playlist." The playlist was created as a protest against President Trump's ban on Syrian refugees from entering the United States and features tracks from musicians who were not born in the United States.
"In a world that welcomes refugees, we get world-changing music from artists like these," the playlist description reads.
Thank you for supporting MRCTV! As a tax-deductible, charitable organization, we rely on the support of our readers to keep us running! Keep MRCTV going with your gift here!