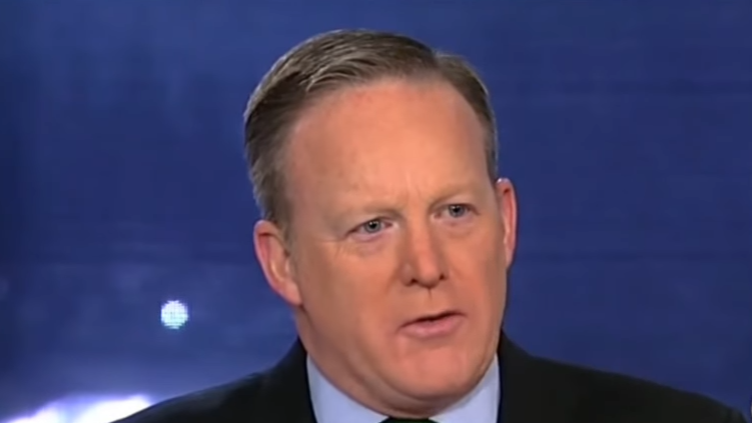 Change could be coming to the way White House press briefings are covered and held when President-elect Donald Trump takes office.
Trump's White House press secretary, Sean Spicer, told Fox News Channel's Howard Kurtz on Sunday that the Trump administration is contemplating moving the press briefings to a larger location because of the increased interest in covering the new president.
According to The Guardian, the current location for press briefings, the West Wing of the White House, only holds 49 seats for traditional media organizations despite there being 200 members of the White House press corps.
Spicer said that the Trump administration might make that pool larger with talk radio and bloggers as possible additions. Such additions would require more space for actual in-room coverage of the briefings.
Spicer also noted how such a move would create more transparency and be more democratic, considering there would be a larger pool of reporters.
"There's a lot of talk radio and bloggers and people that can't fit in right now and maybe don't have a permanency because they're not part of the Washington elite media," Spicer said. "But to allow them an opportunity to ask the press secretary or the president a question is a positive thing. It's more democratic, and it should be welcome."
Detractors of the possible move, like the White House Correspondent Association President and Reuters White House correspondent Jeff Mason, claim that the change would diminish the access the press has had with officials in the White House.
"I made clear that the WHCA would view it as unacceptable if the incoming administration sought to move White House reporters out of the press work space behind the press briefing room," Mason said in a statement. "Access in the West Wing to senior administration officials, including the press secretary, is critical to transparency and to journalists' ability to do their jobs."
During the interview, Spicer said that if the location of the press briefings is changed, they will still be held on White House grounds, possibly in the Old Executive Office Building.
While it's understandable that access to certain people helps journalists, Spicer never said that access to those same people would be denied. Maybe, just maybe, journalists like Mason are going to have to walk a few extra steps to get the story they want.
Sure, moving the current White House press briefing room certainly bucks tradition. But if the demand to cover the president is that high, then perhaps some adjustments need to be made.
Let's just make sure the National Enquirer doesn't get a seat.
For video of the interview with Spicer, watch below (starts around the 5:45 mark):