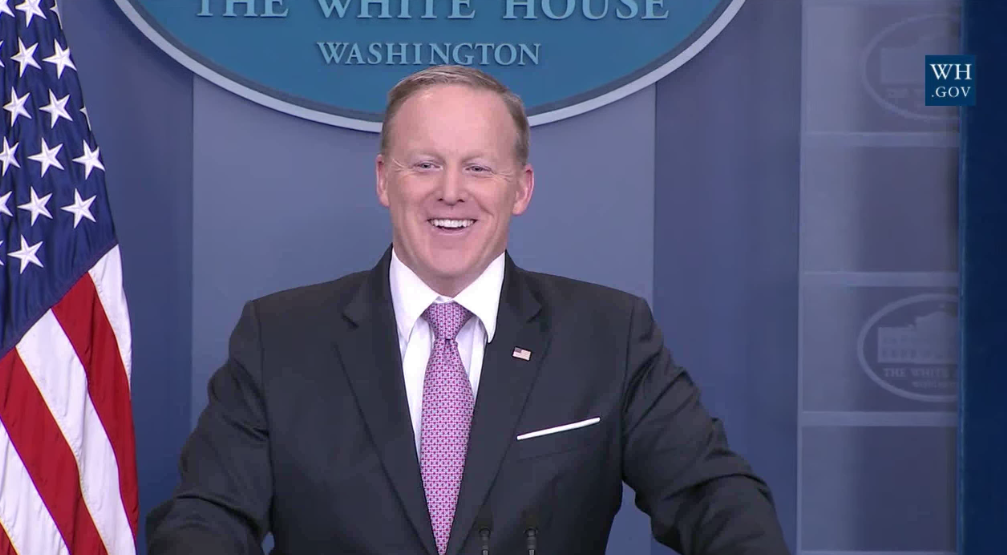 During the presidential campaign, Trump repeatedly criticized what he saw as "phony" jobs reports. But now that he's president, Trump appears to have changed his tune.
At a press conference on Friday, White House Press Secretary Sean Spicer was asked about Trump's previous comments about the jobs numbers in light of the Feb. 2017 jobs reports.
"Yeah, I talked to the president prior to this. And he said to quote him very clearly: 'They may have been phony in the past, but it's very real now,'" Spicer responded while laughing.
In the past, Trump has called the jobs numbers "one of the biggest hoaxes in American politics," "the biggest joke there is," and "total fiction." After the New Hampshire primary, Trump said the employment rate is "probably 28, 29, as high as 35" percent, but could be has high as 42 percent.
Spicer's message relayed from Trump comes as the Feb. 2017 jobs reports say the civilian unemployment rate was 4.7 percent and the labor force participation rate was 63 percent.
Thank you for supporting MRCTV! As a tax-deductible, charitable organization, we rely on the support of our readers to keep us running! Keep MRCTV going with your gift here!
MRCTV Reader,
The liberal media are terrified of the truth, especially when it leads to uncomfortable questions about their own leftist worldview.
MRCTV is the multimedia division of MRC featuring original content and aggregated videos of the news, people, and events conservatives care about.
MRCTV relies on the support of our loyal readers (and video viewers) to keep providing the news and commentary that matter to the American people, not just stories that prop up the liberal agenda.
Make a donation today. Just $15 a month would make a tremendous impact and enable us to keeping shining the light where the liberal media are afraid to tread.
— The MRCTV Team
DONATE
Connect
Sign up for our MRCTV newsletter to receive the latest news.
Sponsored Links