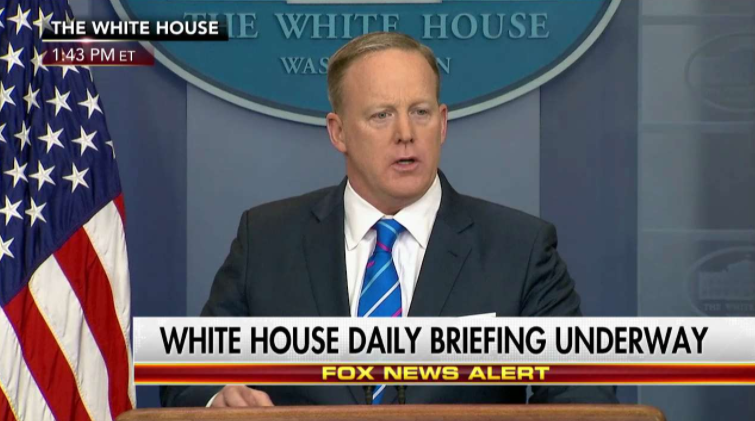 (Image via Twitter)
During Monday's White House press briefing, spokesman Sean Spicer addressed Calif. Rep. Darrell Issa's call for a special prosecutor to investigate alleged Russian involvement in the U.S. election and reports of ties between Russia and Trump associates.
"A special prosecutor for what?" said Spicer. "We have now for six months heard story after story come out about unnamed sources say the same thing over and over again...and nothing's come of it."
"So at what point you got to ask yourself, 'what are you investigating?'" he asked.
The White House press secretary added that Russia's involvement in the U.S. election has been looked at "up and down" by the media, the U.S. intelligence community, and Congress.
"There's nothing new that's being reported," he said.
In response to reports that the White House tried to knock down a story published by The New York Times about alleged contacts between Russia and the Trump campaign, Spicer said that the administration merely sought to refer reporters to experts "who understood whether that story was accurate or not."
Thank you for supporting MRCTV! As a tax-deductible, charitable organization, we rely on the support of our readers to keep us running! Keep MRCTV going with your gift here!