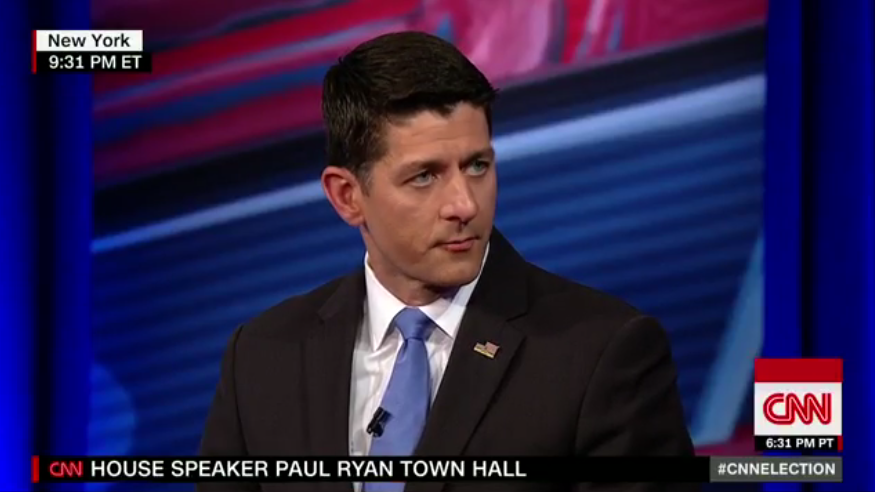 (Image via Screenshot)
House Speaker Paul Ryan (R-Wisc.) said during a CNN town hall event Tuesday night that he while he agrees with Donald Trump on the need for border security, he does not support a policy of mass deportation as a part of his immigration plan.  
"I don't think rounding up 11 million people, 'A,' is the right thing to do, and 'B,' would work," said Ryan. "And I don't think you'd want to see what we'd have to do in the country to do that."
"I think you have to secure the border. I think you have to have reforms that get people to come out of the shadows and get right with the law... I think we need to have an immigration system that's wired for what our economy needs," he argued.
The House Speaker spoke out against Trump's call for mass deportation before, saying that such a policy is not part of the Republican Party's agenda.
Despite their policy disagreements, Ryan said Tuesday night that Trump earned the Republican presidential nomination "fair and square," and that now there lies a binary choice in November between Trump and presumptive Democratic presidential nominee, Hillary Clinton.