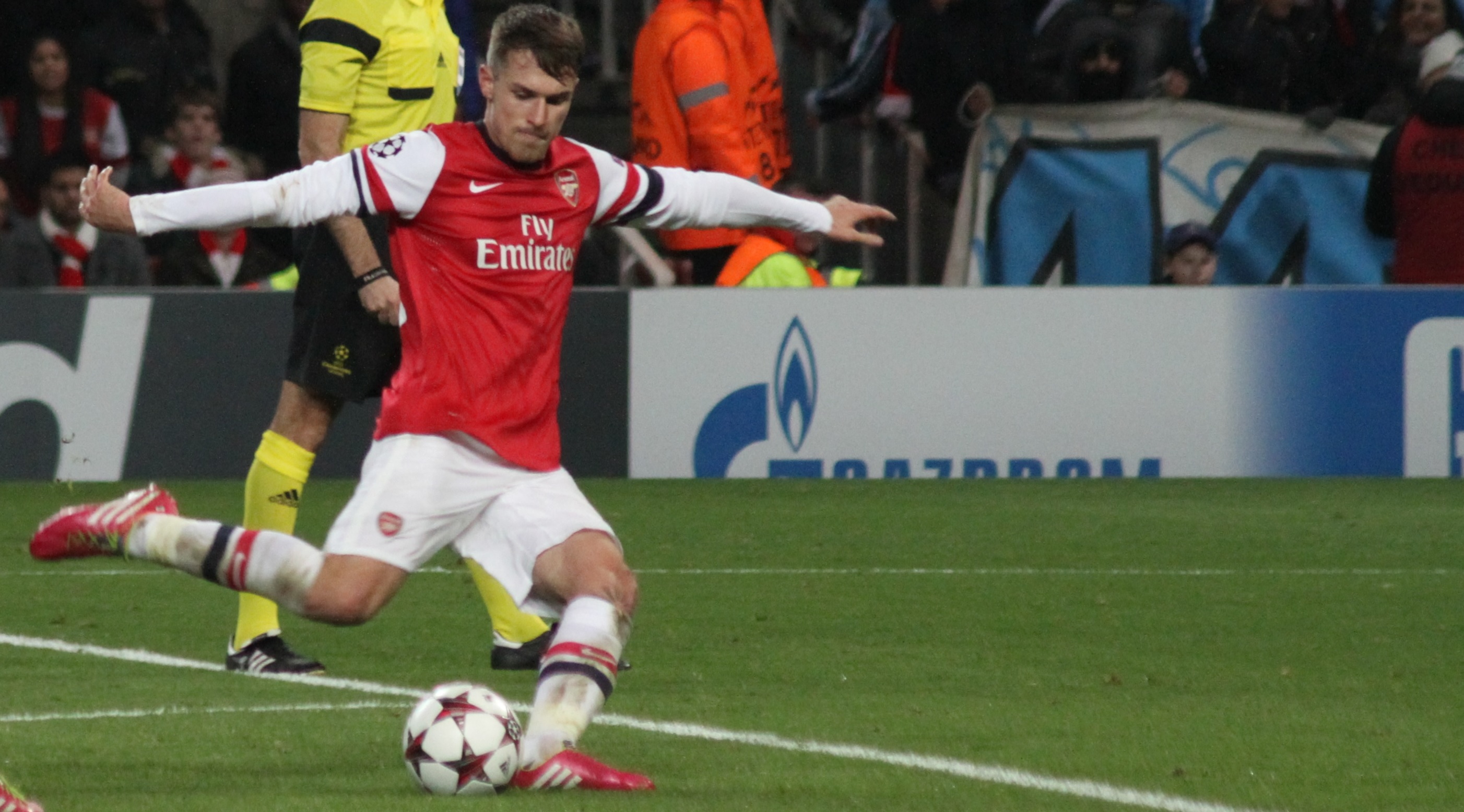 Something eerie seems to happen after Aaron Ramsey, a midfielder for Woolwich Wanderers Arsenal FC, seems to score.
On January 9th, Ramsey scored in an FA Cup match versus Sunderland.
The next day iconic British pop star David Bowie passed away.
Last night January 13th, Ramsey scored in a Premier League match against Liverpool FC.
This morning legendary British actor Alan Rickman died.
That's not the end of this odd coincidence.
According to a report in Newsweek, actors Paul Walker and Robin Williams, singer Whitney Houston, General Gaddafi, terrorist leader Osama Bin Laden, and singer Whitney Houston have all met their maker shortly after Ramsey has scored.

Cursed? Ramsey commented in an interview that the theory is "ridiculous," and "just a crazy rumour."
Seemingly in reference to Bin Laden and Gaddafi, he added, "Although I took out some baddies!"