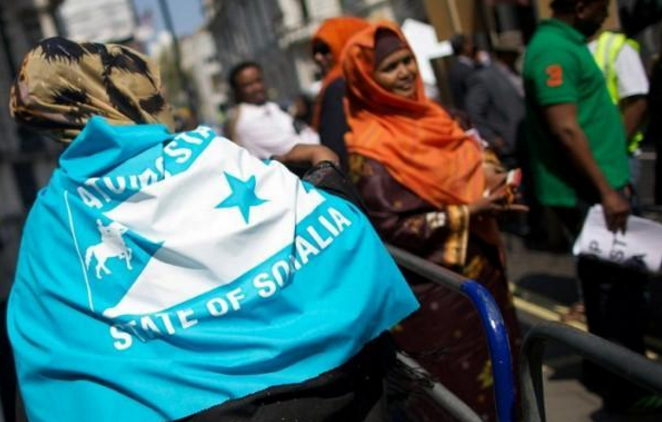 Image via Twitter
The government of Somalia has banned the celebration of Christmas this year for fear that such festivities threaten the nation's Muslim faith, reports Reuters.  
"We warn against celebration of Christmas, which is only for Christians," Sheikh Mohamed Kheyrow, director of Somalia's ministry of religion, said on state radio. "This is a matter of faith. The Christmas holiday and its drum beatings have nothing to with Islam."
According to Reuters and BBC Africa, law enforcement in the capital Mogadishu have been instructed to "prevent Christmas celebrations." 
"Foreigners are free to mark the Christian holiday in their own homes, but hotels and other public places have been prohibited from marking the day," the BBC writes.
Somali government officials also issued the ban as a matter of "security," that Christian festivities might be targets for radical Islamic extremists.
"Christmas will not be celebrated in Somalia for two reasons; all Somalis are Muslims and there is no Christian community here. The other reason is for security," Abdifatah Halane, spokesman for Mogadishu mayor, told Reuters. "Christmas is for Christians. Not for Muslims," he added.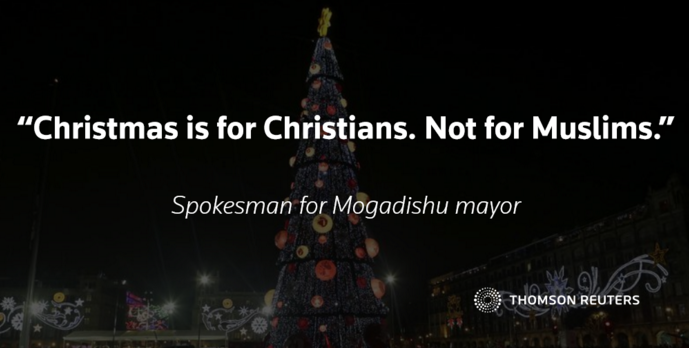 Image from Reuters/Twitter
The ban on Christmas does not apply to "UN compounds and bases for African Union peacekeepers, who are in the country to back the government's fight against al-Qaeda-linked militants," BBC reports.