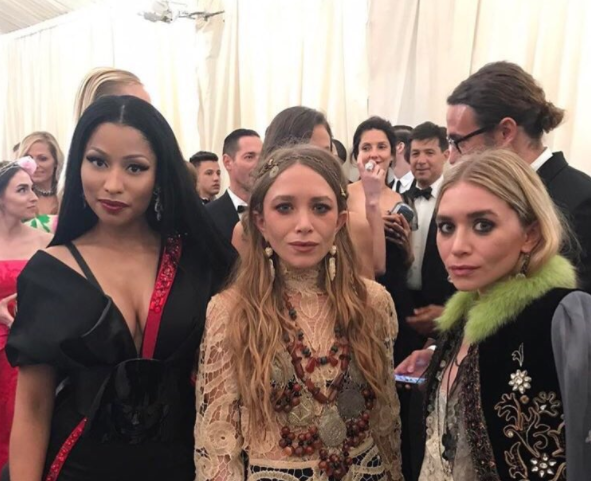 Affinity Magazine, a social justice magazine geared towards teenagers and written by teenagers, is apologizing for saying "white people age like bananas" because the insult was geared towards the Olsen twins, not white people in general.
On Monday evening, Affinity Magazine tweeted a picture of Nicki Minaj with the Olsen twins at the Met Gala. Affinity Mag added the description, "Nicki Minaj is 34 and the Olsen twins are 30. White people age like bananas."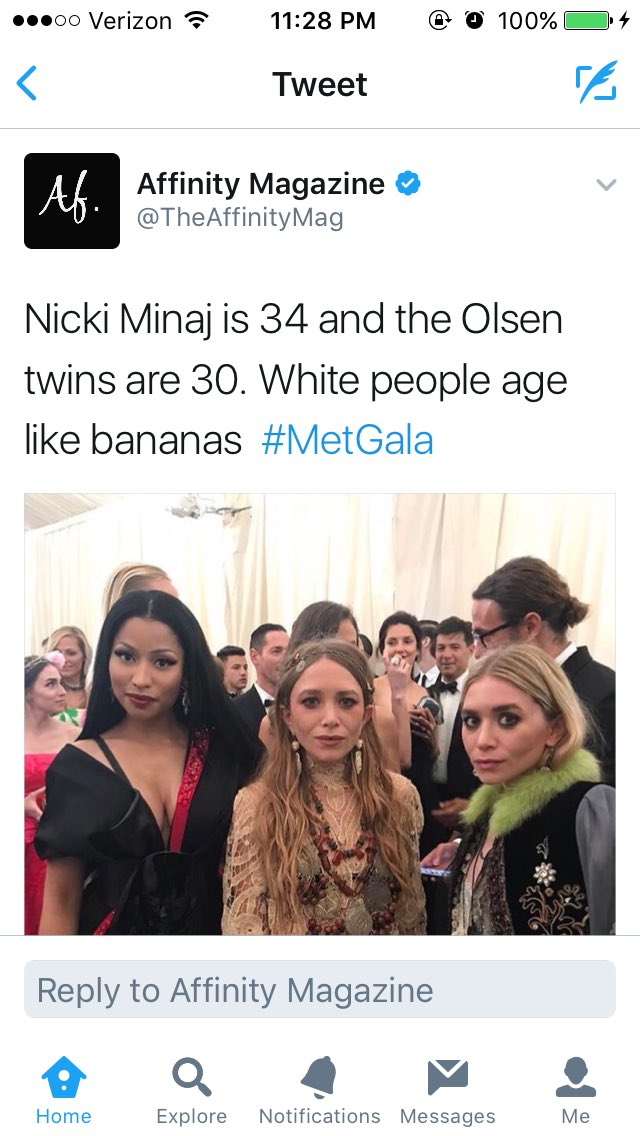 In response to outrage from people pointing out that the Olsen twins have reportedly suffered from eating disorders, drug abuse, and medical issues that aged their appearances, Affinity Mag attempted to double down on the idea that "it is proven that black people do age better":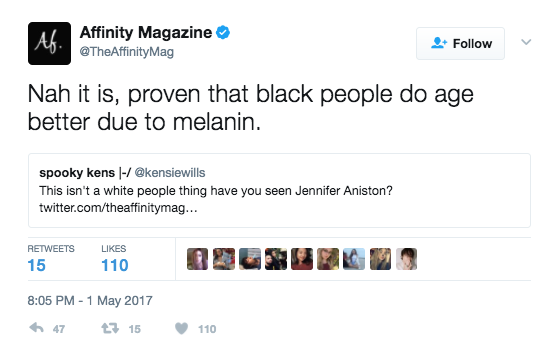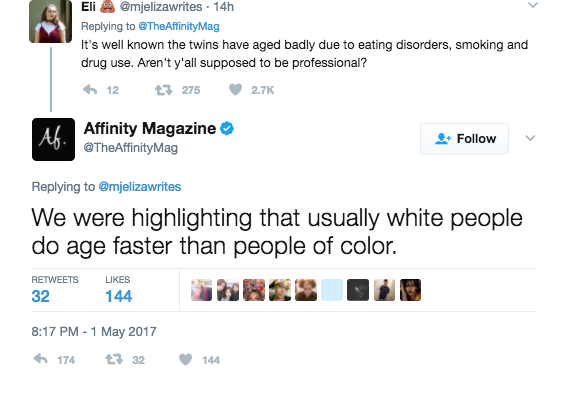 Affinity Mag then went into the alleged science behind the difference in aging between blacks and whites, claiming the point of their tweet was to "show the difference in how people of color vs. white people age. Not to make fun of the Olsen twins":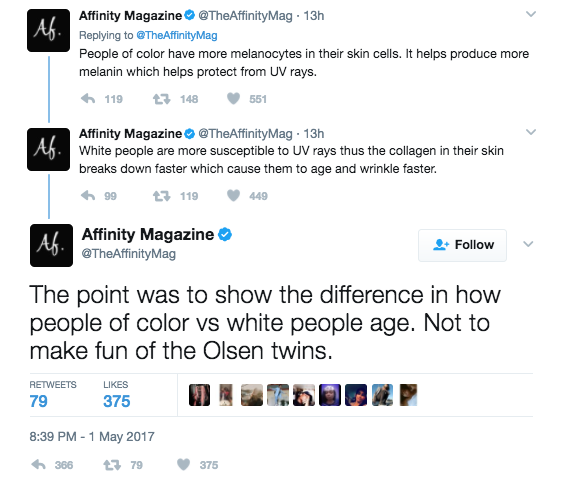 Eventually, Affinity Mag apologized for the tweet in "poor taste." The magazine, however, again repeated the tweet was meant to show the aging differences between blacks and whites: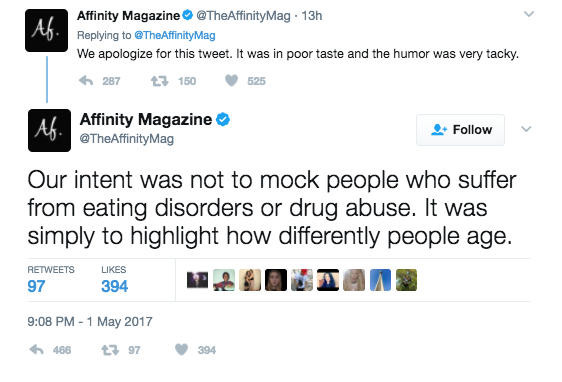 Oddly enough, Affinity Mag recently ran an article titled, "4 Things You Might Still Be Doing That Are Racist."
Affinity has reportedly tweeted explicitly racist things in the past. It is unclear whether the tweets were by a previous social media administrator, a rogue individual, or from someone else.
Thank you for supporting MRCTV! As a tax-deductible, charitable organization, we rely on the support of our readers to keep us running! Keep MRCTV going with your gift here!