Good Lord, woman. It's as if U.S. Women's National Team (USWNT) co-captain Megan Rapinoe has absolutely no humility or a modest bone in her body. She's a great athlete, no doubt. You don't win two world championships in your sport without being good at what you do. But, when you spend every minute since making a drunken fool out of yourself — to the point that you scream about how wonderful you are during a parade for your entire team — it might be time to put the bottle down.
Just look:
"I deserve this!" Rapinoe yelled.
I'm not saying Rapinoe needs to act like a nun. But, a little humility here and there helps along the way.
It's not exactly clear what some of her more reserved teammates think of her actions and comments, but — and this might just be my eyes playing tricks on me — the teammate standing behind Rapinoe looked like she gave the "Really?!" face. I could be mistaken, but the teammate in question bears a striking resemblance USWNT goalkeeper Alyssa Naeher.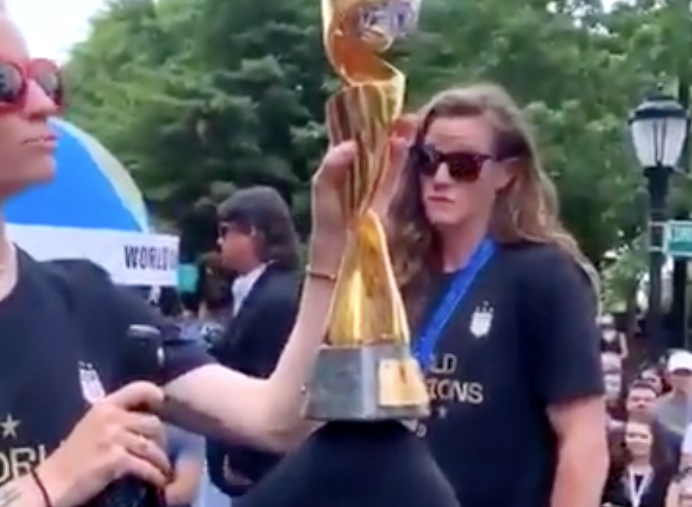 (Note: You can see the in-question reaction to Rapinoe's proclamations at the 11-second mark of the video above.)
Bahahahaha! That face is worth watching this video over and over again.
I wonder how many minutes of fame are left in Rapinoe's 15? Clock's ticking.