If rapper Snoop Dogg keeps this up, murder will be the case that they give him.
Snoop, a.k.a. Snoop Lion, a.k.a. Mr. Dogg, a.k.a. Snoopy, a.k.a. Snoop-a-Loop or whatever else he's calling himself this week unveiled what could be a new mock album cover in a now-deleted Instagram post, that depicts a dead President Trump draped in an American flag.
Here's the image (Screenshot from YouTube):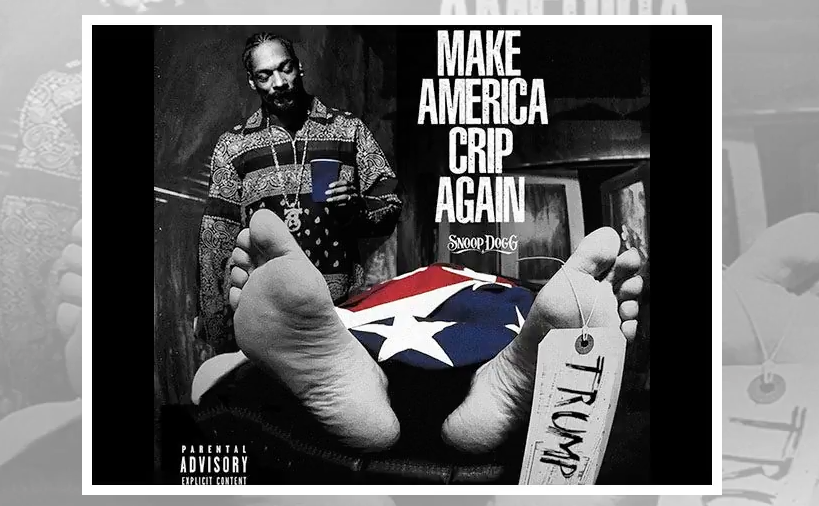 As you can see, the cover portrays a dead Trump on an embalming table with a toe-tag that reads, "Trump." Trump's face isn't visible, but the dead body shows part of the American flag covering what is supposed to be the president.
The album is titled, "Make America Crip Again," which is an homage to his days of being a gang member on the streets of Long Beach, Calif.
The "dead Trump" cover appears to be a mock cover, considering the album cover when it was originally released on October 27 looks completely different.
Here's the cover (Screenshot from YouTube):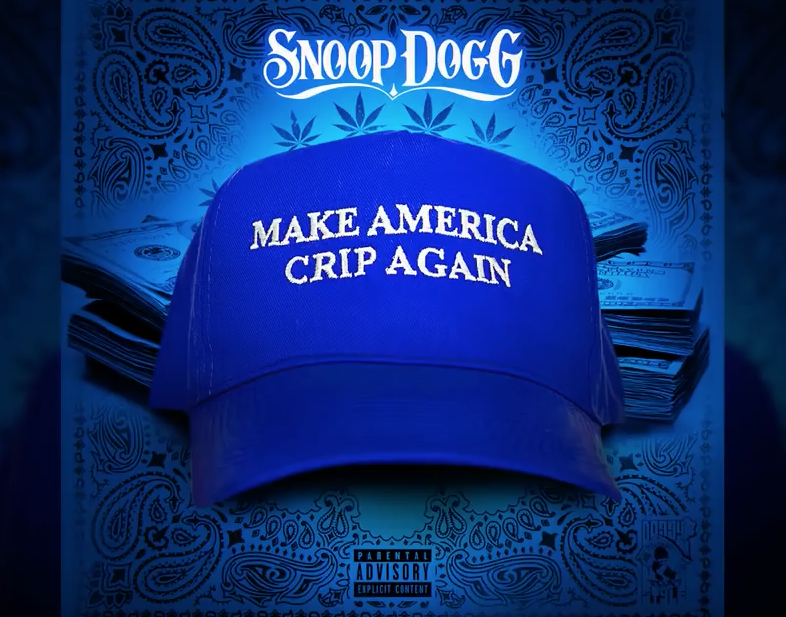 Of course there's going to be outrage over depicting a dead Trump, but if you look at it from Snoop's perspective, it kills two birds with one stone.
The "dead Trump" album cover both displays Snoop's animus towards Trump and will cause enough controversy that more people could possibly check out the album.
Let's just stick with saying the album cover is disgusting and ignorant.
Here's part of what Snoop said in an October statement about the music on the new album, according to Rolling Stone:
It's not a statement or a political act: it's just good music. Certain people feel like we should make America 'great again,' but that time they're referring to always takes me back to separation and segregation so I'd rather Make America Crip Again.
When people, like Snoop, always talk about everything being racist, they create the "separation and segregation" they talk about wanting to eliminate.
H/T: Daily Mail