The Senate on Thursday rejected two competing bills to end the partial government shutdown that is now in its 34th day.
The Republican bill would have reopened the government through September and included the $5.7 billion in funding requested by President Trump to build a wall along the U.S.-southern border. The Democrats' bill called for temporarily funding the remaining government agencies through Feb. 8 but did not include funding for the wall.
President Trump prior to the votes on Thursday said that he "will not cave."
"Without a Wall there cannot be safety and security at the Border or for the U.S.A. BUILD THE WALL AND CRIME WILL FALL!" he tweeted.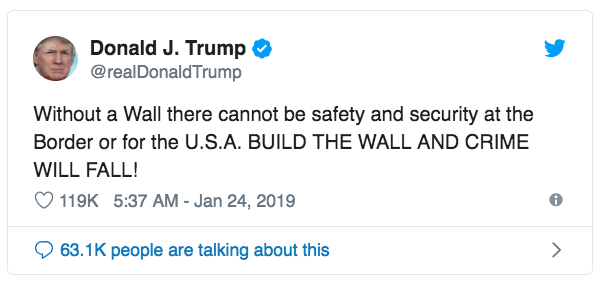 "Our Country has a chance to greatly reduce Crime, Human Trafficking, Gangs and Drugs. Should have been done for decades. We will not Cave!" Trump wrote in another tweet.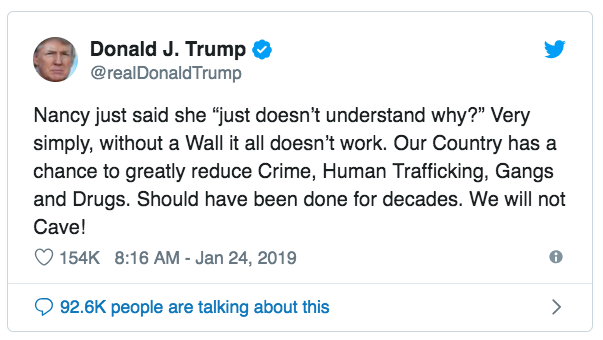 The President has offered several compromises to the Democrats, including constructing the wall of steel rather than concrete and having it be a "strategic deployment of physical barriers" instead of a being a wall extending from "sea to shining sea." He has also offered humanitarian aid and other commonsense border security measures.
The current partial government shutdown is the longest government shutdown in U.S. history and there remains no sure end in sight.