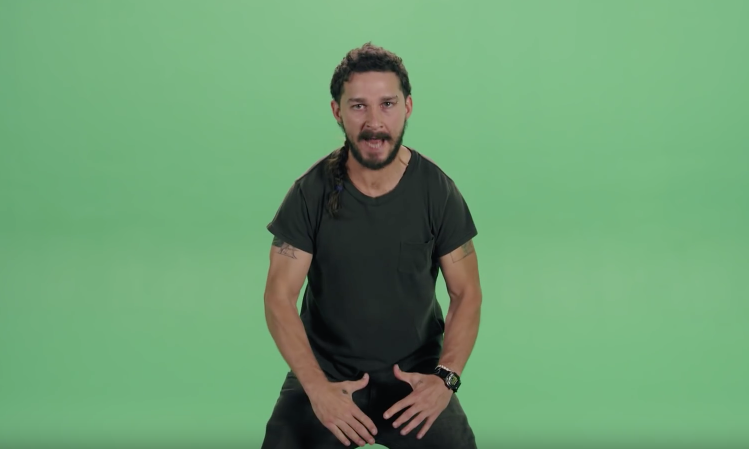 (Image: Screenshot/YouTube)
Who wants another heaping helping of Shia LaBeouf? Apparently, only one person in the U.K.
A 2015 film featuring the actor-turned-performance activist, "Man Down," was released at a single theater in Lancashire, England last weekend.
According to Variety:
"Man Down," a war thriller with Shia LaBeouf, grossed just £7 ($8.70) when it premiered in a single U.K. theater over the weekend, according to ComScore. That's the equivalent of selling a single ticket, given that the U.K. Cinema Association puts the average movie admission cost in the country at £7.21.
The film, despite a pretty decent cast, went an entire weekend selling only one ticket at the Reel Cinema in Burnley, a market town in Lancashire. The movie has already been released on DVD/Blu-Ray.
"Poor Shia," said Paul Dergarabedian, senior media analyst at ComScore. "That opening could be in the Guinness World Records or something."
One thing's for sure. If LaBeouf's current crusade to make people more aware of…well, we're not sure, doesn't work out, he could always say that he broke a box-office record.