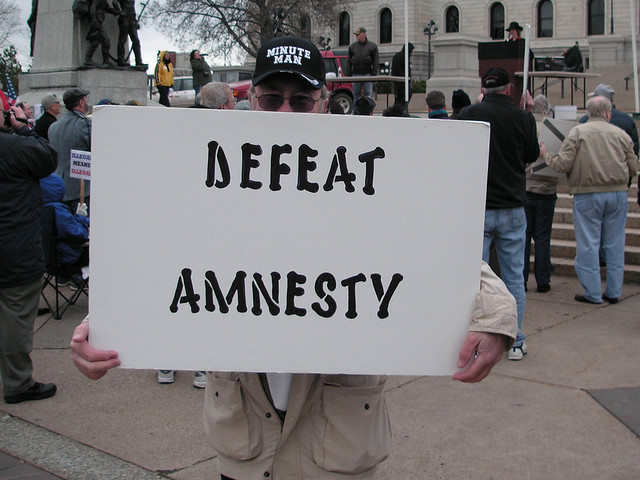 Motivated to take action by the deaths of two Sacramento County Sheriff's Deputies, Daniel Oliver and Michael David Davis Jr., at the hands of a twice-deported illegal alien, sheriffs are planning a march on D.C. to protest the Obama administration's immigration policies.
Organized by two Massachusetts sheriffs, Bristol County Sheriff Thomas M. Hodgson and Plymouth County Sheriff Joseph D. McDonald Jr., the march is set to take place in the Capitol on Dec. 10.
"Sheriffs across this country are tired of being marginalized," Hodgson told the Boston Herald. "We need to make it clear that we're the ones with the boots on the ground at the border and we are saying loud and clear that the situation there is getting worse and worse."
Hodgson has sent a letter to rally sheriffs nationwide to join him in the demonstration effort.
"As you know, the policies of recent years that encourage immigrants to illegally enter our country have created serious threats to our domestic and national security. The citizens of our nation are counting on the American Sheriffs to fulfill our oath to preserve law and order and live up to our responsibilities as guardians of the United States Constitution."

"Given the fact that 25 people are killed each day by illegal immigrants, and our schools are becoming overcrowded and more costly, our public health is threatened by new diseases and ailments introduced by people living in our communities illegally, and the fact that benefits are being given and violations of the law forgiven for a select group of non-citizens, makes clear our obligation to act now before we erode the confidence and the faith citizens have in Sheriffs across the country and throughout our history."
He asks for at least 200 Sheriffs to take part in the march, planned to culminate in a meeting with Republican leaders at the Capitol building regarding possible legislation to secure the border "once and for all."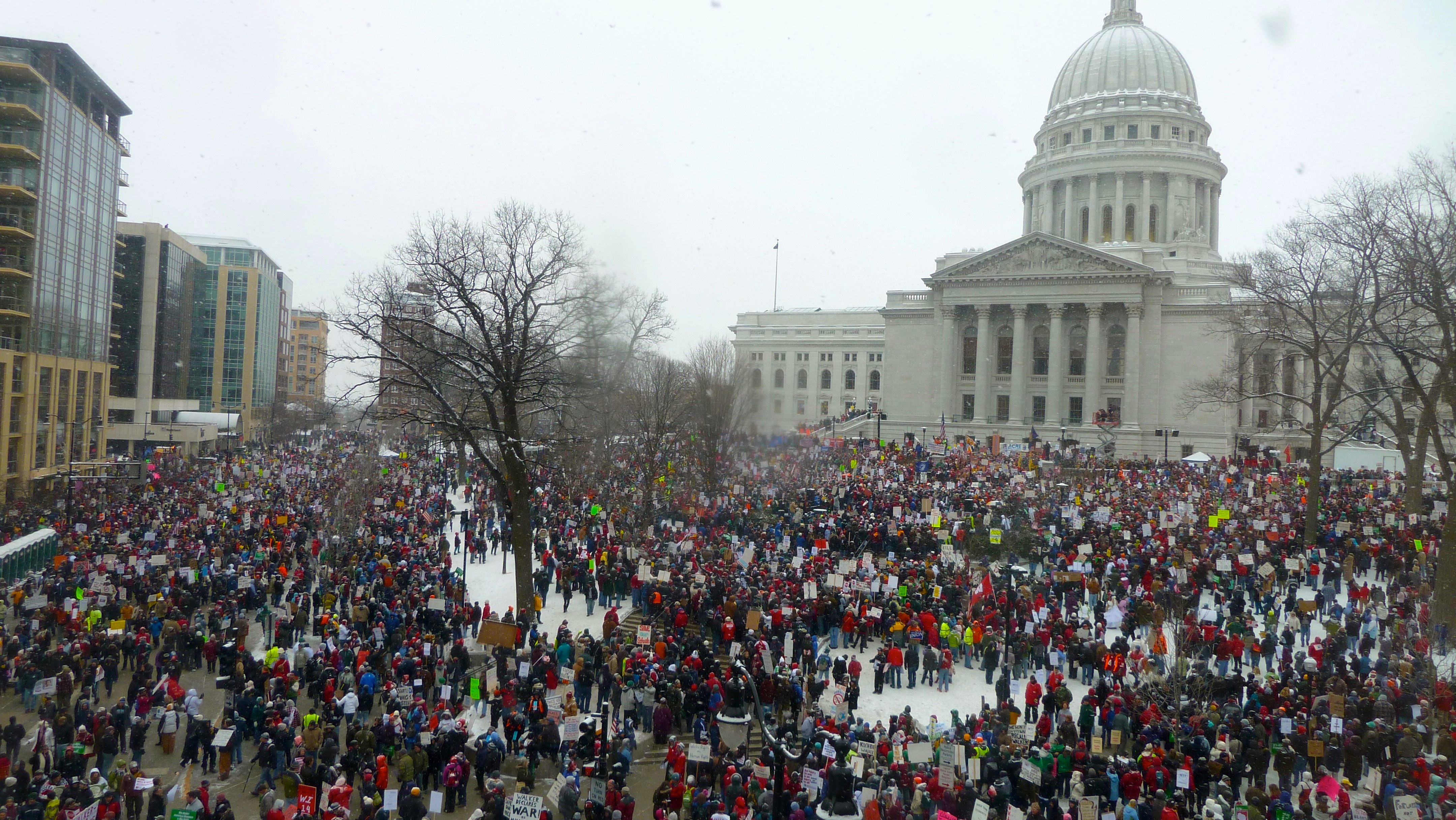 Members of Congress, such as Senator Jeff Sessions (R-AL) and Senator David Vitter (R-LA), have reportedly agreed to participate.
There are also petitions online such as the Californians for Population Stabilization (CAPS) Action Alert page, encouraging persons across the nation to ask their respective Senators and Representatives in Congress to "act now" on immigration reform and prevent further tragedies.  
They argue that the current administration's "disdain for immigration enforcement" makes "our laws meaningless" and is "a threat to public safety."
"An alien who gets past the border zone has little risk of being deported, making our laws meaningless."
The petition holds, "There is plenty of blame to be spread among state and local officials as well and a number of unanswered questions… Still, there is no doubt that the administration's disdain for immigration enforcement is a threat to public safety."
According to CAPS, DHS released 2,200 illegal immigrants as "low-risk offenders" that actually faced concerning charges involving homicide, sexual assault, kidnapping, and drug trafficking.
Twice-deported illegal alien Luis Enrique Monroy-Bracamonte, responsible for the murders of the two Sacramento County sheriffs, was convicted on drug charges in Arizona in 1997, again in 2001 for an unspeficied crime, and cited in Utah for various traffic violations under a fake name, reported Fox News.
Whether President Obama will have already issued his impending executive amnesty when the march takes place will certainly intensify the organizers' outrage.
"The president needs to start respecting the rule of law," McDonald said. "I don't think the president's plan is legal and I think it is wrong morally. I'm not saying immigration is a bad thing, I think it is a great thing, but there are thousands of criminals, I would suggest, that are going to be taking full advantage of this."