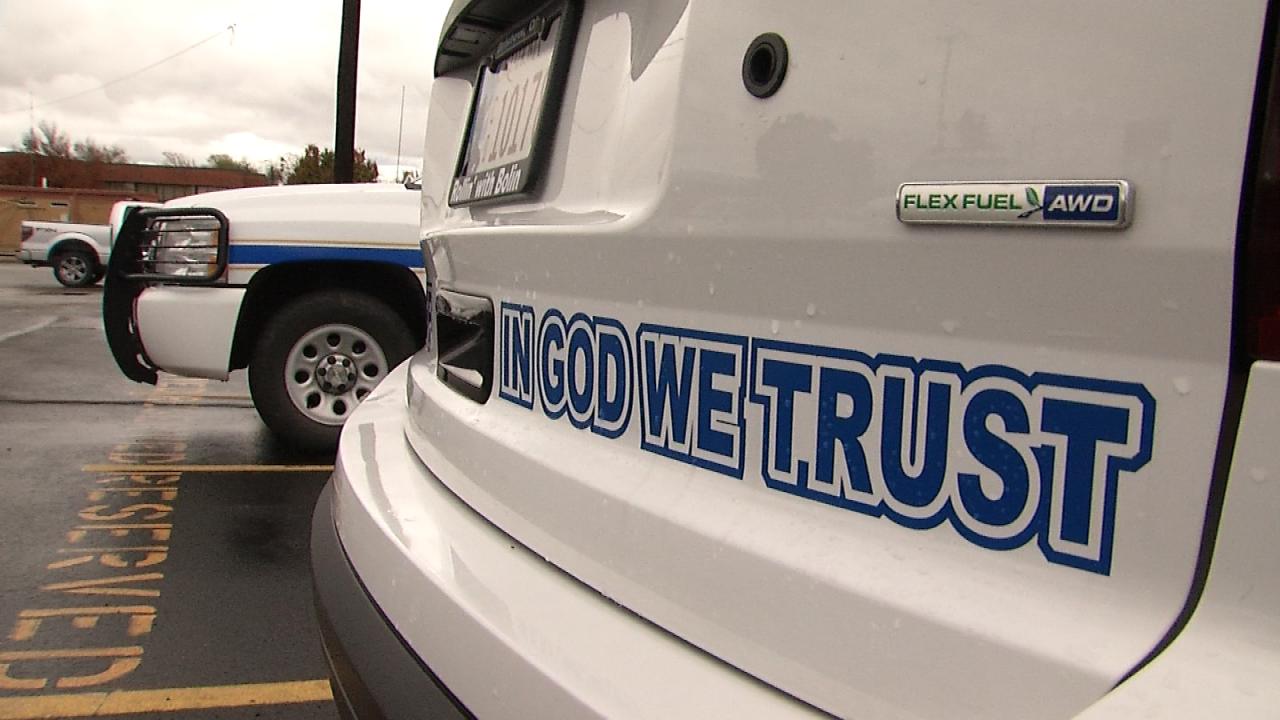 The sheriff of Creek County, Okla., is stirring up controversy by ordering that decals reading 'In God We Trust' be emblazoned on all detective and deputy vehicles in the county. The department began placing the decals on the vehicles last week, and Sheriff John Davis insists that the message is intended to convey a patriotic message, not a religious one.
"The way our country is now, we need all the patriotism we can get," said Davis.
While the Sheriff's Office has said they have received mostly positive feedback for the move, some have complained that it violates the idea of separation of church and state.


An individual on Facebook stated his opposition, writing, "I am concerned by your overtly religious decal on your vehicles...do you see how this could be seen as a hostile signal to nonbelievers?"
Davis has said that any official who objects to the message has the right to refuse to display the sticker if they so desire:
"If I have an employee that comes to me and says 'I don't want it on the car that I'm assigned.' I don't have a problem with that. Then I'll allow them to make that decision whether or not they want it on that car."
Davis also says that no taxpayer money was used to purchase the decals and that they were all donated to the Sheriff's Office.
The saying "In God We Trust" is the national motto of the United States and has been on U.S. currency for more than 100 years. Seven years ago, the message was challenged in federal courts but was rejected by lower courts. The U.S. Supreme Court refused to hear the case. 
Hat Tip: Fark