Loudoun County, Virginia - a suburb of Washington, DC -is the wealthiest county in the United States.  The majority of its residents are highly-educated professionals, many of whom work for the government in some capacity.

Could such an affluent area be home to a religious cult?

A group of protesters, many of whom were former congregants, gathered outside of Calvary Temple Church in Sterling, Virginia last weekend, alleging that that's exactly what the church is.

The protesters' primary goal was to draw attention to alleged sexual and physical abuse against child congregants by church leadership - and to show how families have been torn apart by the Temple's Pastor, Star Scott.

The group is alleging that Scott and other high-ranking members of Calvary Temple have been sexually abusing children for over 40 years, going back to when Scott was a pastor in California.

MRCTV attended the protest, which coincided with Calvary Temple's Sunday services.  We spoke to former congregants who told us stories of their personal experiences as members of the church and of the allegations against Pastor Scott and others.


While the sexual abuse allegations are now under investigation by Loudoun County authorities, former congregants also claim that Scott and others have misused church funds for personal purposes, such as the purchase of several expensive race cars. The property itself is estimated to be worth $6.5 Million.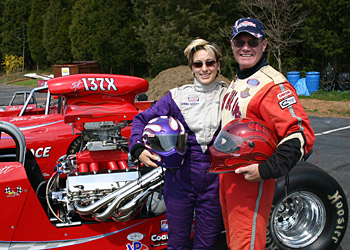 Additionally, former congregants allege that Calvary Temple has forced families to cut off contact with family members who decide to leave the church including forced divorces if a husband or wife leaves the church while their spouse decides to stay.

Recently, 26 year-old, Chassadi Thompson told police that she was sexually abused on multiple occasions by a church deacon from the ages of 12 to 14. When she told other congregants about the incidents, she was accused of lying and kicked out of the church to fend for herself. The incidents were investigated at the time, but no charges were filed and no reason was given by Loudoun officials for calling off the investigation.

A 21 year-old Sterling woman has also alleged that she was sexually abused for years by several members of the church leadership starting at the age of six. 

While these are the most recent allegations, allegations against Star Scott himself have recently come to light.

In a 2008 email obtained by the Loudoun Times Mirror, Scott's son, Star Scott Jr., accused his father of molesting his nieces while a pastor in California and alleged that he continued abusing children while he was a youth pastor at a church in Herndon, Va. 

Warning:  The following excerpt from Star Scott Jr.'s email is graphic in nature. The names of the alledged victims have been removed to protect their identities.  
"Dad, you molested your niece's....almost daily for three years.  It started when [Name of  niece] was 11 years old (Hailey's Age) when mom was in the hospital giving birth to Kimberly.  You used to wait outside their house in your GTO, until they got home from school.  You were going back and forth between their bedrooms while Uncle Jack and Aunt Peggy were at work.  You were naked, laying on them naked on their beds, inserting your fingers inside them and making them touch you until you ejaculated on their stomachs…..It also continued here in Herndon when you were a youth pastor at Star Assembly." 

MRCTV was permitted to enter the church and to listen to a portion of Scott's sermon, although we were not permitted to record it.  While Scott did not address the allegations directly, he did tell his congregants to love their enemies in the face of what he described as "allegations."

MRCTV contacted Temple Calvary, but they declined to comment on the allegations in question.