It used to be that when a parent took their kid to a festival, the most annoying thing they came home with was a pair of hands sticky from cotton candy and maybe a homeless goldfish.
Now, it's severe psychological trauma.
Then again, that's probably what you ask for when you grab your toddler and head over to a gay pride festival like the one just held in Venice Beach, Florida, a "family friendly" event complete with music, rainbow flags, and...sex toy games.
According to LibsofTikTok, who documented the whole nasty affair, the festival, which was promoted by Venice Beach's city government and advertised on its website, featured a number of community groups showing off their LGBTQ fandom with various display tables filled with fun things for kids to see and learn – including one table with a dildo ring-toss.
Good times.
The set-up, which reportedly came courtesy of CAN Community Health, looked like…well, this: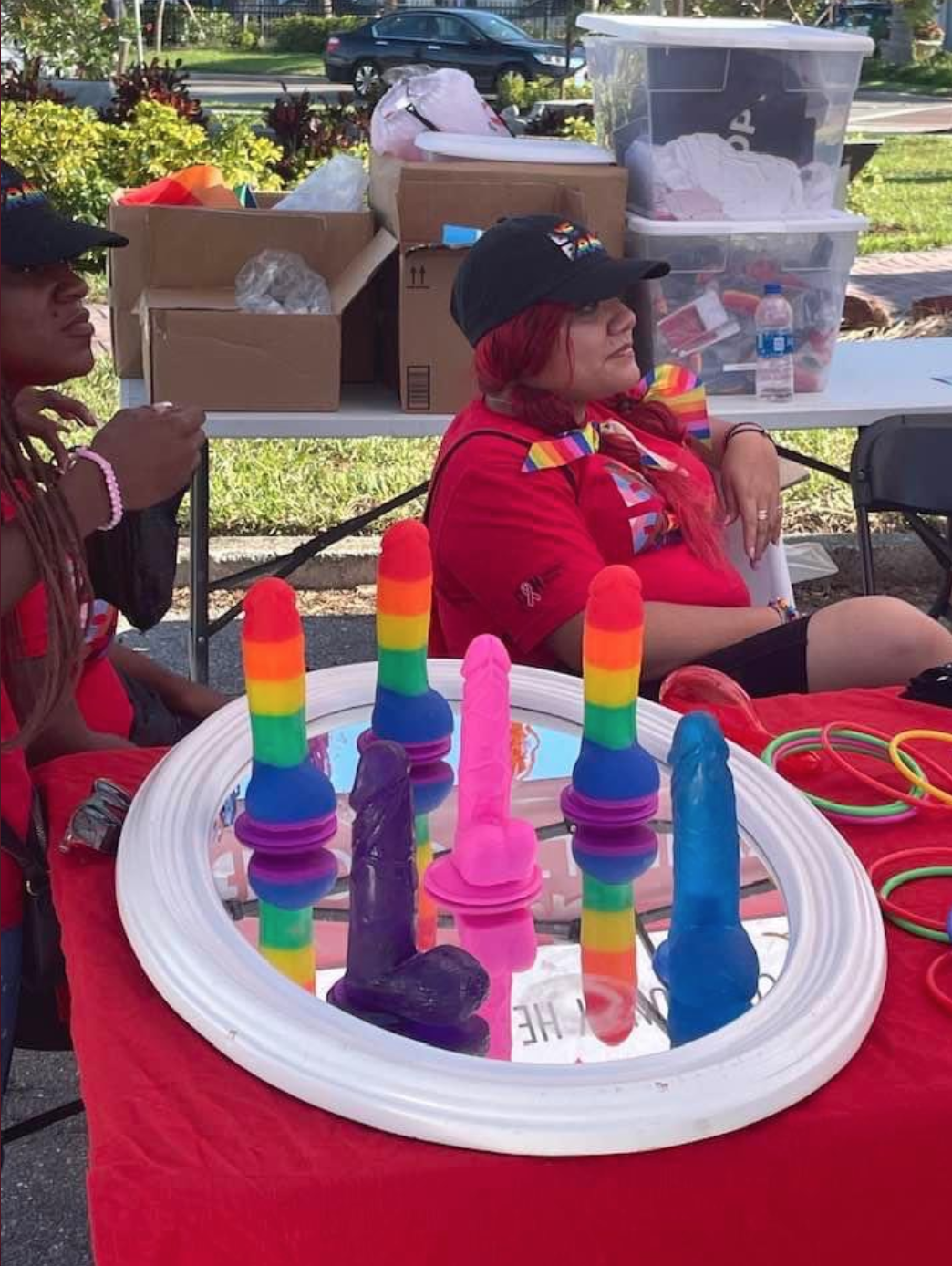 Whoever has the eye-bleach, please pass it on over.
The Sarasota-based group bills itself as having served the HIV community for the past three decades. So at this point, given the downward trajectory of the human species, the best we can hope for is that the toys weren't used.