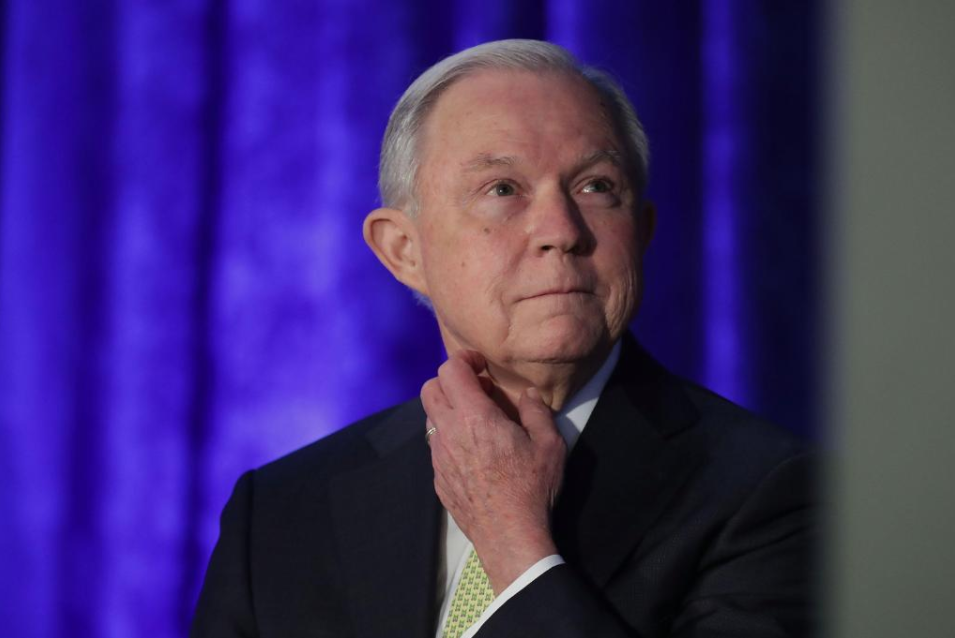 Attorney General Jeff Sessions in a Thursday interview with Fox News' Tucker Carlson admitted that the public criticism he's been receiving from President Trump for recusing himself from the Russia investigation has been "kind of hurtful."
Even so, he said he still intends to do his job.
"It's kind of hurtful, but the President of the United States is a strong leader," Sessions told Carlson during his two-day trip in El Salvador. "He has had a lot of criticisms and he's steadfastly determined to get his job done, and he wants all of us to do our jobs, and that's what I intend to do."
Trump has unleashed a barrage of criticism on Sessions for his decision to recuse himself from the FBI's investigation into Russia's involvement in the 2016 presidential election.
Just this past week alone, Trump has called his attorney general "beleaguered," "very weak," and publicly shamed him for not investigating Hillary Clinton and her private email server.
In response to rumors that he might resign, Sessions told The Associated Press that he intends to stay and fight for the president's agenda "as long as he sees that as appropriate."
"If he wants to make a change, he has every right," he said. "I serve at the pleasure of the president. I've understood that from the day I took the job."
In an attempt to turn the page, Sessions announced on Tuesday that the Department of Justice is moving forward with its plans to block sanctuary cities from obtaining certain federal grants.
He is currently in El Salvador working to strengthen international cooperation in the fight against the MS-13 street gang.
Thank you for supporting MRCTV! As a tax-deductible, charitable organization, we rely on the support of our readers to keep us running! Keep MRCTV going with your gift here!