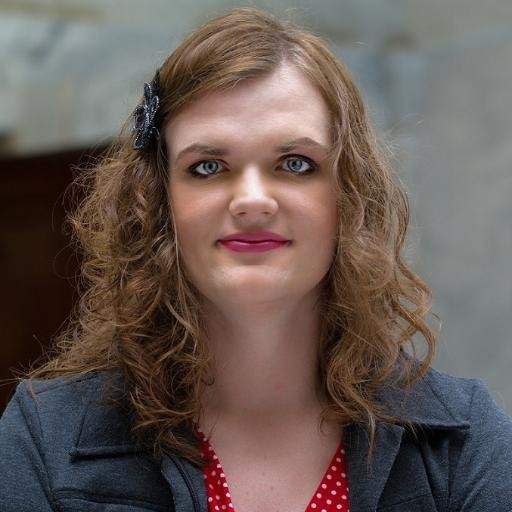 Not many people are paying attention to the U.S. Senate race in Utah this year. Incumbent Senator Mike Lee is one of the most popular senators in the country and is expected to cruise to an easy victory in a reliably Republican state. 
But while Lee's re-election bid has not received much national attention, his opponent has become a media darling. 
Democrat Misty K. Snow won her party's nomination last June  to become the first transgender candidate to be nominated for a congressional seat in U.S. history. Since her nomination, she has been lavished with positive attention from the liberal press, including being featured in write-ups about her candidacy in People and Glamour magazines. 
Snow, a 30-year old grocery store clerk from Salt Lake City, began living openly as woman in October 2014. She defeated a candidate who had the state's Democratic machinery behind him, but won a surprise victory by championing ideas similar to those of Vermont Sen. Bernie Sanders. 
Shortly after winning the nomination, Snow told the press that she hoped her victory and growing name recognition as a transgender candidate would help her with fundraising.
"I actually think we have a pretty good chance of running a competitive race this time," said Snow in an interview with Utah's Deseret News.
Nope.
Five months later, it appears that she may have miscalculated when she predicted Utah voters would warm up to the idea of replacing a well-loved senator with a far-left Democrat who used to be a man. Color me shocked!
Snow's liberalism, including her staunch opposition to abortion restrictions, doesn't seem to be playing well with Utah voters. According to the most recent poll, Snow currently trails Lee by a whopping 37 points.
Of course, this has been a strange election year. I suppose anything can happen between now and November.