Sen. Tammy Duckworth not only became the first sitting U.S. senator to give birth while in office – she's now the first woman ever to bring her infant to the Senate floor.
The Illinois senator arrived Thursday afternoon with baby Maile in tow, wrapped in a blanket with a cozy pink hat atop her tiny head.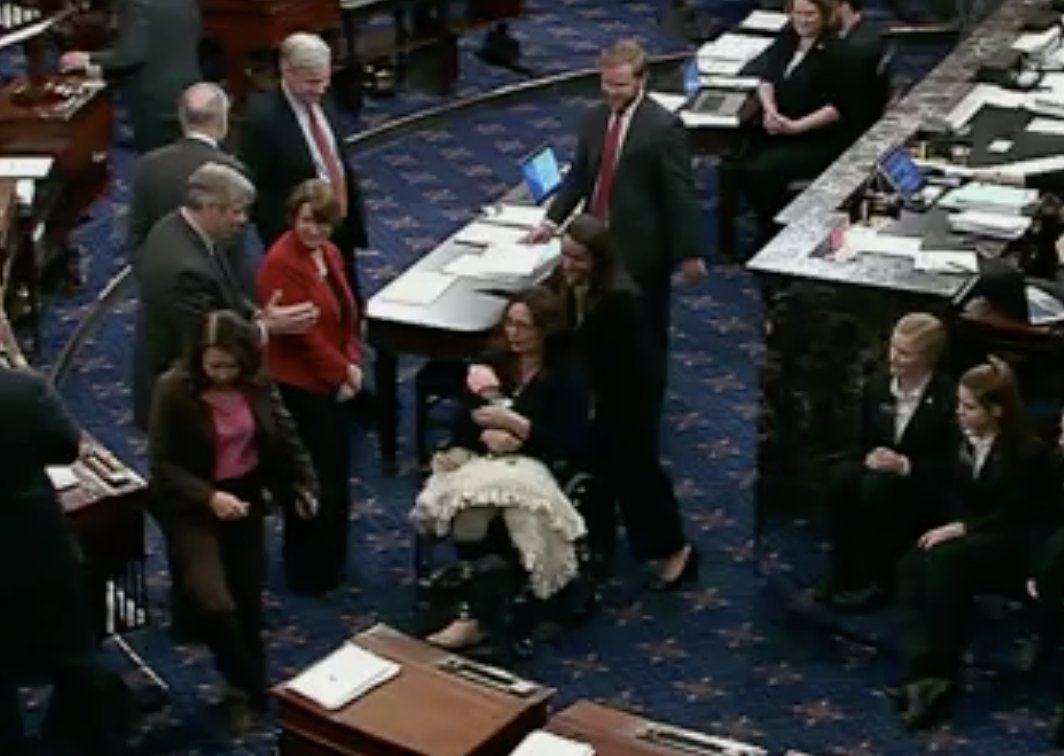 In a historic first, the Senate voted unanimously this week to amend floor policy to allow female legislators bring their newborn infants on to the Senate floor. While some older legislators expressed concern over congressional decorum, most – including those on both sides of the aisle – were in open favor of the measure.
Duckworth tweeted a photo of the adorable outfit she laid out for her daughter to wear for the historic occasion.
 
I may have to vote today, so Maile's outfit is prepped. I made sure she has a jacket so she doesn't violate the Senate floor dress code (which requires blazers). I'm not sure what the policy is on duckling onesies, but I think we're ready pic.twitter.com/SsNHEuSVnY

— Tammy Duckworth (@SenDuckworth) April 19, 2018

While Duckworth herself is an ardent pro-choice Democrat who has voted consistently in favor of elective abortion (she also supports public funding for abortion and opposes parental notification laws), her newborn daughter's congressional debut only emphasizes the incredible value of life, and denies the lie that women must abort their children to save their careers.
Congratulations to Sen. Duckworth, and welcome to the world, Maile. You have been priceless from the start.