Sen. Kamala Harris really doesn't like Brett Kavanaugh. But she really, really likes using him for political gain.
According to the Wall Street Journal, the Democratic senator from California has posted more than 3,600 paid ads on Facebook urging viewers to sign petitions or support Democrats to help them stop Kavanaugh's nomination to the Supreme Court. Many of the ads specifically slam the judge for posing a threat to abortion and "women's rights." Here are just a few: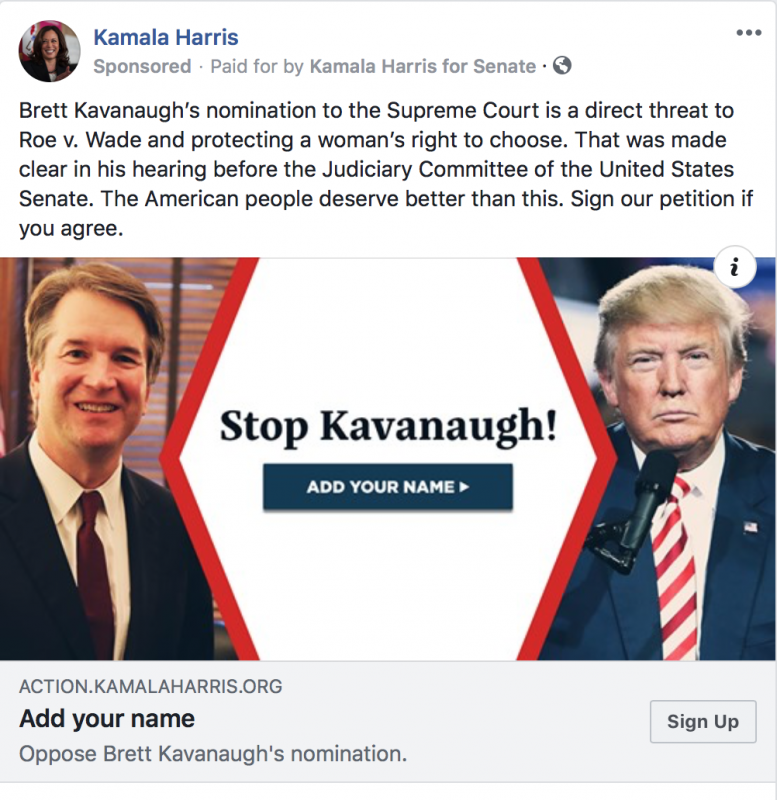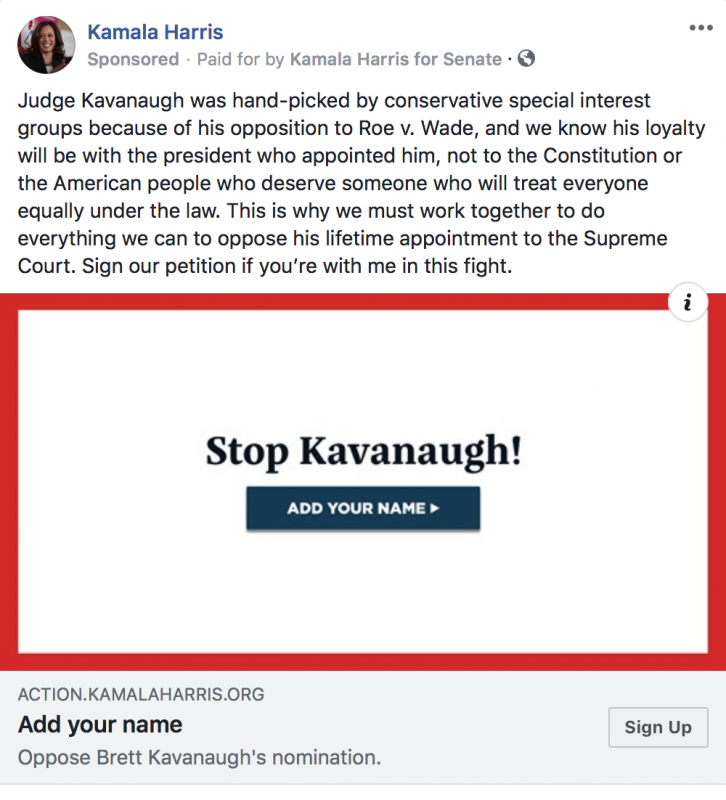 Those 3,600 paid ads don't include Facebook "posts" by Harris which further attack the judge over allegations of sexual misconduct in high school and college, all of which Kavanaugh has vehemently denied.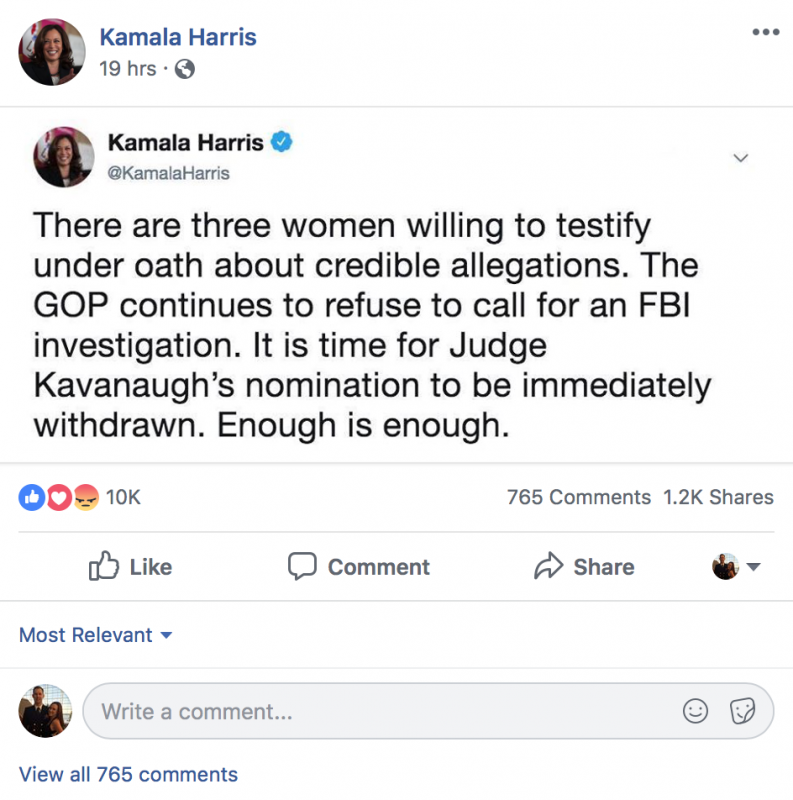 The WSJ notes that dozens of the paid ads were posted Wednesday, just one day before Kavanaugh and his first accuser, Dr. Christine Blasey Ford, were set to appear before an open hearing of the Senate Judiciary Committee. 
"No other senator appears to be doing as much Kavanaugh-related advertising on Facebook," the WSJ observed.