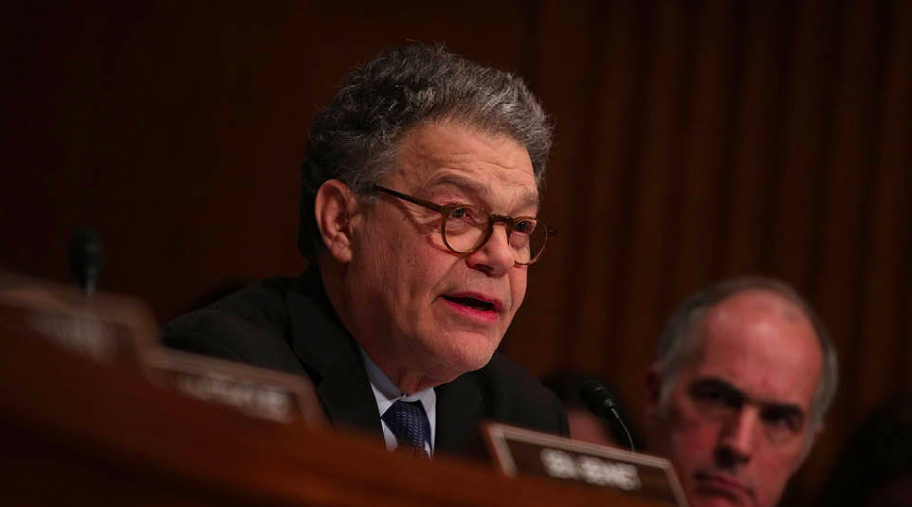 Sen. Al Franken (D-N.Y.) called Attorney General Jeff Sessions' testimony before the Senate Intelligence Committee on Tuesday "unsettling" and "misleading."
Franken said that Sessions seemed "unconcerned" by Russia's interference in the 2016 presidential election, despite how Sessions repeatedly stressed how he felt it was "critically important" to get to the bottom of the situation.
"Such interference can never be tolerated and I encourage any efforts to get to the bottom of any such allegations," said Sessions.
Franken added that it was "very clear" that Sessions "wasn't actually confused" by his question during the attorney general's January 2017 confirmation hearing about whether Sessions had communicated with the Russian government in the course of Trump's campaign.
"I also think it's very clear, despite what he attempted to assert in his testimony, that Attorney General Sessions wasn't actually confused by my question during his January confirmation hearing," Franken's statement reads. "Rather, I believe he's trying to downplay the gravity of and whitewash the fact that he misled the Senate Judiciary Committee under oath and failed to correct the record until he was forced to do so seven weeks later after reporting by the Washington Post."
"Here's my message to Jeff Sessions," he goes on. "Stop misleading the American public, stop making excuses, and start being more forthcoming."
He called on Sessions to "come before the Senate Judiciary Committee to speak honestly and openly with those who you first misled."
Sessions argued during his testimony on Tuesday that he wasn't confused by the question, but that he had answered the question appropriately in the context in which it was posed – whether he had any communications with Russia that involved compromising personal and financial information about Trump and his associates.
He called the accusation of collusion "an appalling and detestable lie" and that he only sought to refute the claim "immediately."
"I wanted to refute that immediately, any suggestion that I was part of such an activity," said Sessions. "I replied, quote … Senator Franken, I'm not aware of any of those activities. I have been called a surrogate a time or two in that campaign and I did not have communications with the Russians and I am unable to comment on it.
"In that context, my answer was a fair and correct response to the charge as I understood it," he continued. "I was responding to this allegation… It simply did not occur to me to go further than the context of the question and to list any conversations that I may have had with Russians in routine situations as I had many routine meetings with other foreign officials."
The former Alabama senator admitted to having two meetings with Russian ambassador Sergey Kislyak – one at the Republican National Convention and the second in his Senate office in September 2016. Sessions stated that there was "certainly nothing improper" about either of those meetings.
Thank you for supporting MRCTV! As a tax-deductible, charitable organization, we rely on the support of our readers to keep us running! Keep MRCTV going with your gift here!