Talk about counting your chickens.
In a matter of a few days, a second Philadelphia Eagles player has come out to say that he wouldn't visit the White House if his team wins this Sunday's Super Bowl LII against the New England Patriots.
Eagles wide receiver Torrey Smith told the media during a press conference that he won't go to the White House should the Eagles beat the Patriots on Sunday, according to Philadelphia Eagles reporter Matt Lombardo.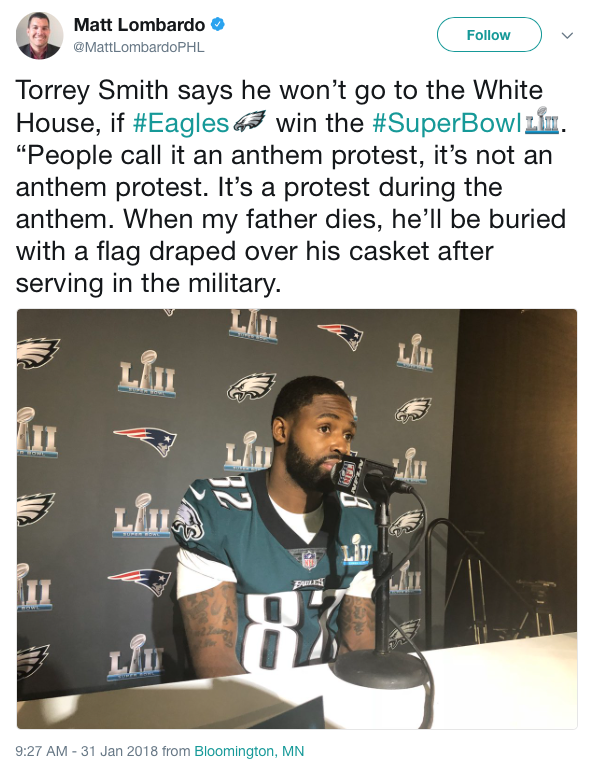 On Monday, Smith's Eagles teammate, defensive end Chris Long, was the first player on either team to tell the media that he won't be making a visit to the White House should his team win the big game.
Are Eagles' players jinxing themselves by talking about a Super Bowl winning invitation by President Trump to visit the White House before the game is even played? Notice how the Patriots players aren't saying a word -- it's just all business for them.
H/T: USA Today