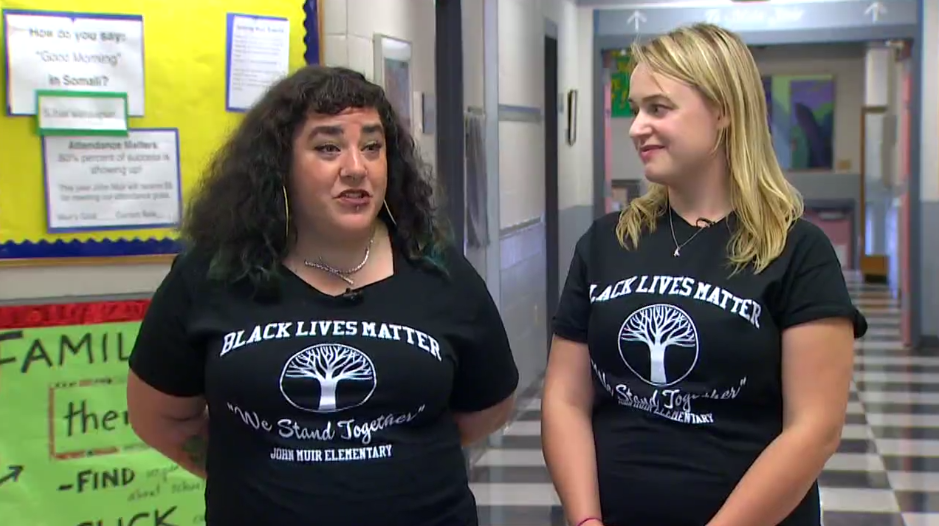 Update: According to a report from My Northwest, the "Black Men Uniting to Change the Narrative" event was canceled due to "security threats."
Original Story:
Teachers at a public elementary school in Seattle plan to wear Black Lives Matter t-shirts to school on Friday, Sept. 16 to show their support for the movement.
KING 5 reports teachers at John Muir Elementary School will allegedly be wearing t-shirts that read "Black Lives Matter, We Stand Together" to signify that they agree with Black Lives Matter's mission.
According to one of the teachers at the school, the entire staff will be participating.
"It's something that can be controversial, but just the fact that our whole staff was on board with it, was pretty amazing to me," she said.
Jennifer Whitney, who came up with the idea for the t-shirts, told KING 5, "It's part of the oppression, the systemic oppression continues on that's the reason that we're not seeing changes."
Whitney said staff will be wearing the shirts "in order to draw attention to the where the problem is—black lives are not being valued like white lives are."
Another teacher said, "We want to make sure everyone's lives matter the same, and right now they don't seem to."
Black Lives Matter-affiliated "community leaders and role models" will also be at the school to greet students.
According to KING 5, the school principal and Seattle Public Schools support the teachers' efforts.
A district spokesperson told KING 5, "We are united in our collective commitment to eliminating opportunity gaps."