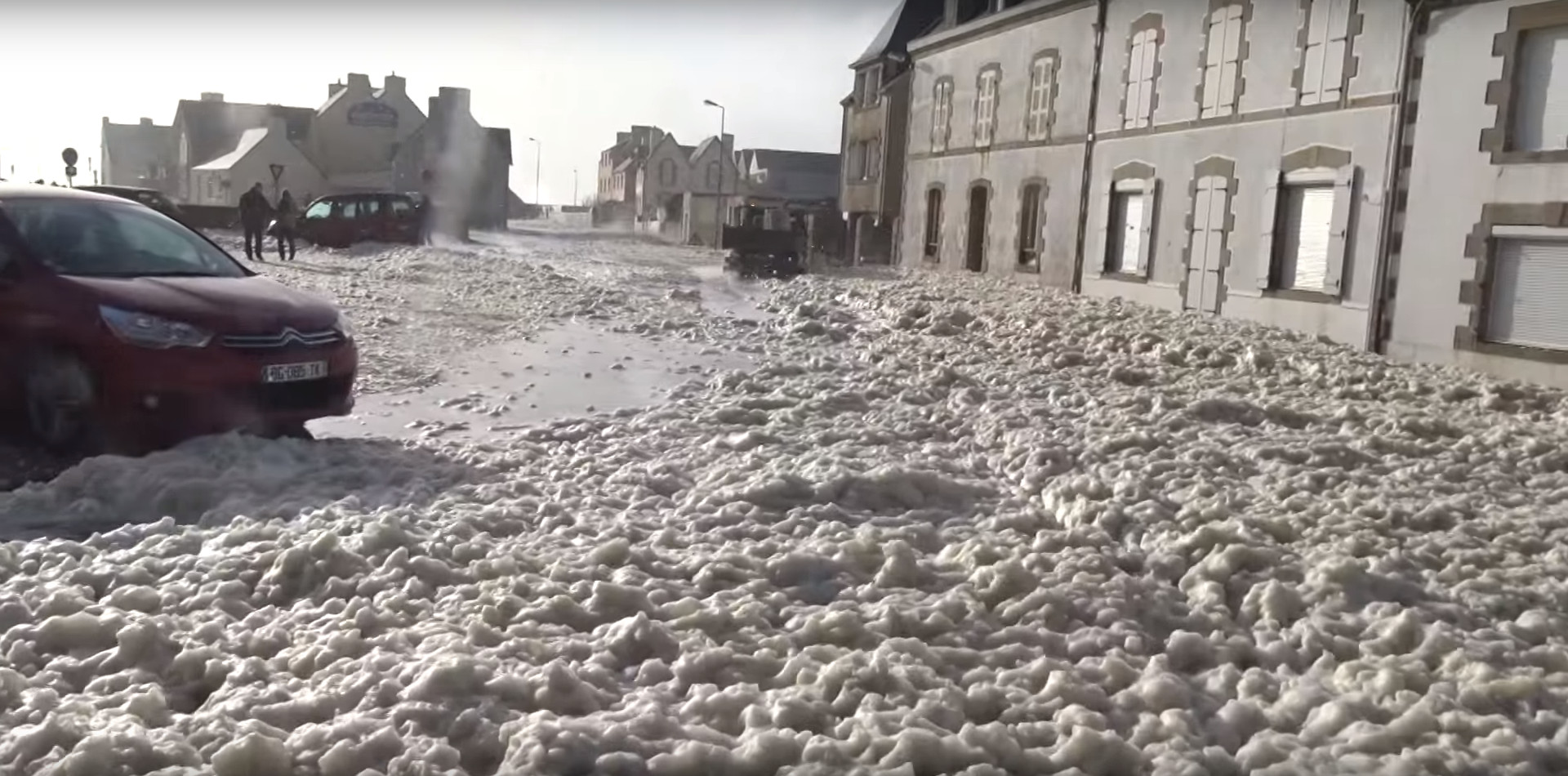 In the small historic French town of Penmarch, high winds have brought an army of ocean bubbles from the shores and onto the streets. The onslaught makes for a landscape that is reminiscent of a snowfall.
We're not sure how often this happens in Penmarch, but to us in the States it looks kind of wondrous. You can bet the kids would be out playing with it.
Sea foam fights probably aren't as fun as snowball fights though.