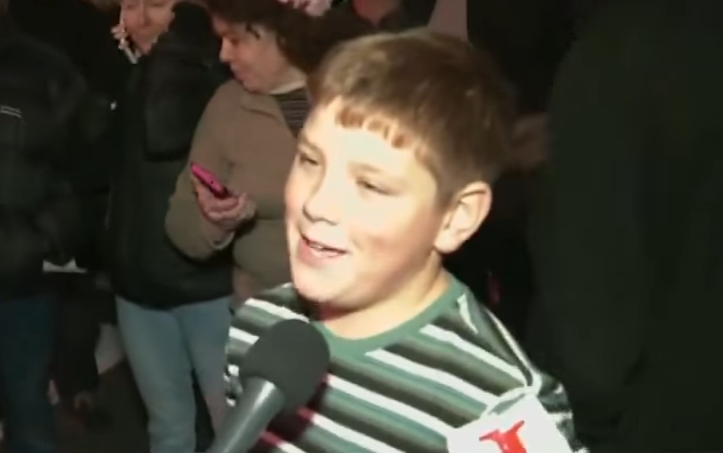 Remember that little demon seed that was interviewed on Fox News the night before the inauguration who claimed he started a small fire while protesting?
Well, that seed apparently belongs to actor and current "Price is Right" host Drew Carey.
TMZ has reported that the child who identified himself as "Connor" is actually Connor Carey, Drew Carey's 11-year-old son.
On the night he was interviewed during Fox News' coverage of the protests outside the pre-inauguration event, the DeploraBall, the younger Carey said with a smile on his face, "My name is Connor, and I actually kinda started this fire."
When asked why he started the fire, the spoiled brat said, "Because I felt like it, and because I'm just saying 'screw our president [Trump].'"
According to Fox News:
Drew Carey participated in the inauguration in a very different way from his son. The 58-year-old emceed the Veterans Inaugural Ball: Salute to Heroes hosted by The American Legion on Jan. 20.

The "Price is Right" host did not seem to be aware of his son's participation in the protest that night. TMZ caught up with him and he told the gossip site he was "just having dinner with my kid down the street" and wanted to see the protest.
Maybe this was a case of "boys will be boys," but it could also be said that the actions of the son are a reflection of the parents. Why would you let your kid, especially in the middle of a "peaceful" protest, roam in the streets of any city, let alone Washington D.C.?
Either way, the elder Carey didn't initially seem to have knowledge of his son's actions.
For video of Connor Carey's comments, watch below: