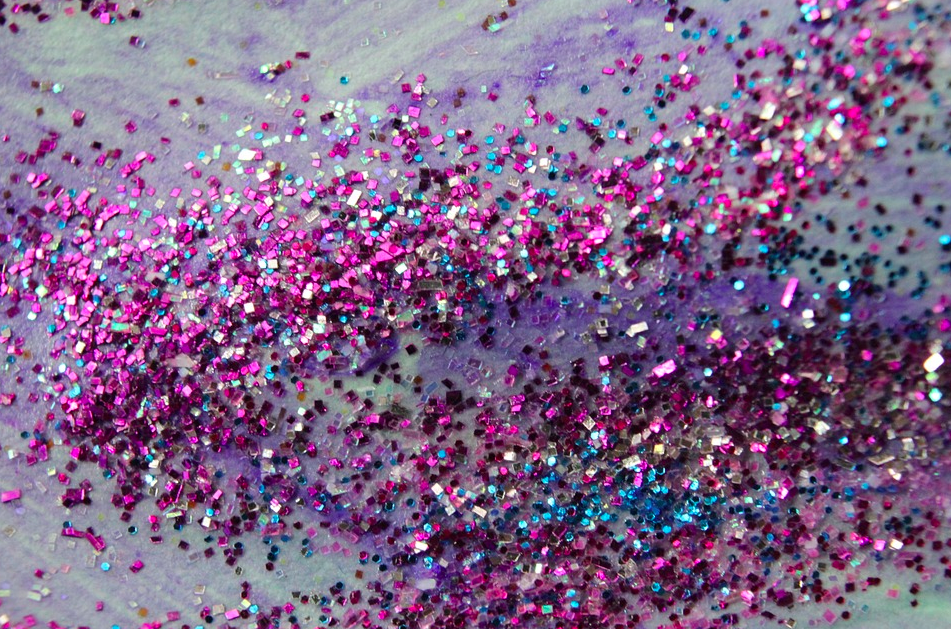 Scientists are calling for a worldwide ban on glitter, warning that the arts and crafts supplies are a hazard to the environment, particularly the ocean.
Dr. Trisia Farrelly, an environmental anthropologist at Massey University in New Zealand, told The Independent that "all glitter" should be banned because it's microplastic.
"Microplastics are fragments of plastic less than 5 millimetres in length. Their size makes them an appealing – though dangerous – food item for many animals," writes The Independent. "Not only have marine animals from plankton to whales been documented eating plastic, often with fatal consequences, microplastics can end up inside us when we consume seafood. One study led by Professor Richard Thompson reported that plastic was found in a third of UK-caught fish."
"Some estimates place the number of microplastics in the world's ocean at up to 51 trillion fragments in total," reports the newspaper.
Farrelly explained that what most people don't know is that glitter is made of aluminum and a plastic called "PET," which "can break down to release chemicals that disrupt hormones in the bodies of animals and humans."
"Such chemicals have been linked with the onset of cancers and neurological diseases," The Independent reports.
Scientists worry that the glitter particles not just in arts and crafts supplies but also in bath products and cosmetics will wash into the ocean and threaten both marine and human life.
There are companies like Lush, a popular chain known for their colorful soaps and bath bombs, that have moved to replace glitter with biodegradable alternatives.
Dr. Sue Kinsey, senior pollution policy officer at the Marine Conservation Society, praised the move as a step in the right direction by a company that has "listened to advice and clearly understand the threat."
Some British nurseries have already banned the products, not allowing children to play with or use glitter for arts and crafts projects, reports the BBC.
Managing director of Tops Day Nurseries, Cheryl Hadland, told the BBC, "You can see when the children are taking their bits of craft home and there's glitter on the cardboard, it blows off and into the air."
"There are 22,000 nurseries in the country, so if we're all getting through kilos and kilos of glitter, we're doing terrible damage," she said.
Microbeads like those found in toothpastes and body scrubs are a microplastic already being phased out of consumer products in the U.S. as part of the Microbead-Free Waters Act of 2015. They are described as "down the drain" products hazardous to the environment.
Scientists view glitter as a "no-brainer" for lawmakers to tackle next on the agenda. 
For more, check out the CBS Local report below.
Thank you for supporting MRTV! As a tax-deductible, charitable organization, we rely on the support of our readers to keep us running! Keep MRCTV going with your gift here!