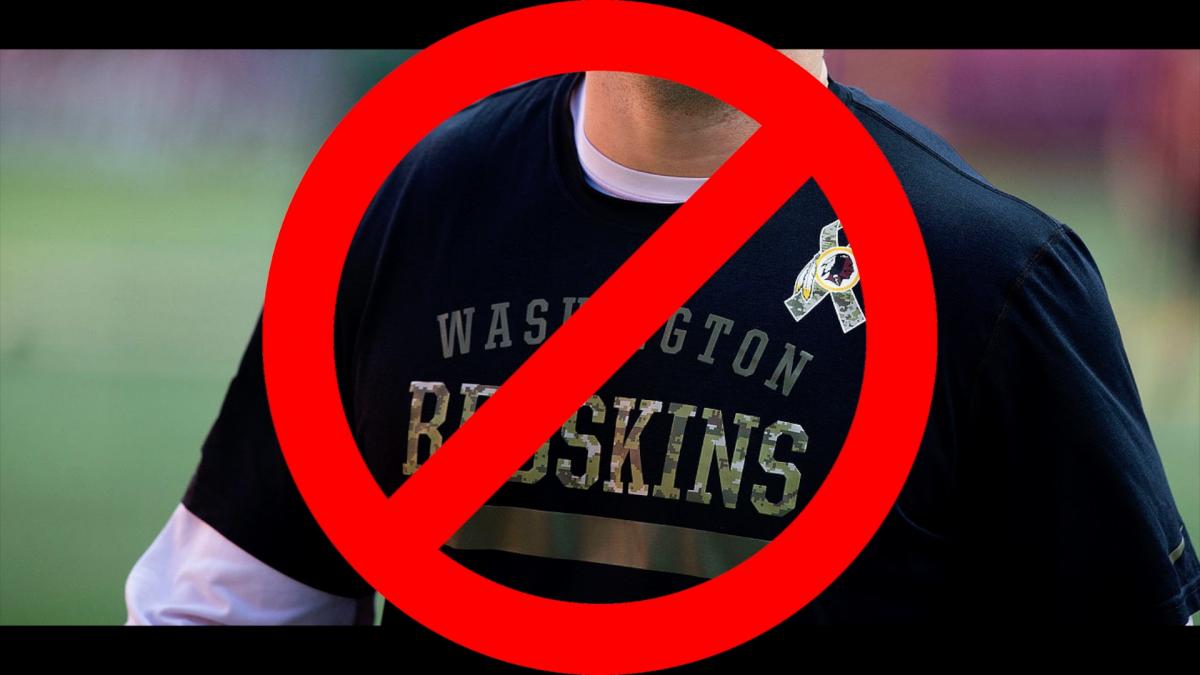 (Original Photo: Keith Allison, this photo has been altered)
The NFL team the Washington Redskins' name continues to cause an issue for some this football season.
This year the private Green Acres School in Maryland has told their students not to come to class with gear in support of the Washington Redskins.
Neal Brown, head of Green Acres School sent a letter to parents saying "the term 'Redskin' is a racial slur."
"Its use, whether intentional or not, can be deeply insulting and offensive. It is a term that demeans a group of people. Similarly, the team's logo also can reasonably be viewed as racially demeaning. At best, the image is an ethnic stereotype that promotes cultural misunderstanding; at worst, it is intensely derogatory."
"As such, having students or staff members on campus wearing clothing with this name and/or this team logo feels profoundly at odds with our community's mission and values," the letter continues.
In a "Community Announcement From Neal" post on the Green Acres homepage, Brown offers support for parents in discussing the issue with their child.
The post says:
I ask that you please not send your children to school wearing clothing with either the team name or logo in the year and years to come. I will be speaking with students to share with them my decision and to enlist their understanding and support. Additionally, we invite you to reach out to us with any questions you may have about how to discuss this with your child.
The post doesn't say if the discussion tips include a poll showing that 9 out of 10 Native Americans are not offended by the Redskins name, or how political correctness has influenced the Green Acres school.
Thank you for supporting MRCTV! As a tax-deductible, charitable organization, we rely on the support of our readers to keep us running! Keep MRCTV going with your gift here!