If you ask Americans if they approve of the job Joe Biden is doing, the polls don't give him a ghost of a chance.
A recent poll conducted just after Thanksgiving (11/26 to 11/29) by the Trafalgar Group shows 59.1% of Americans disapprove of Biden's job performance.
Only 36.3% actually approve of the job Biden is doing (who are these people?). More details on the survey are available here.
The numbers must be scary for Biden, especially since a recent YouGov poll shows that more Americans believe in ghosts than believe he's doing a good job.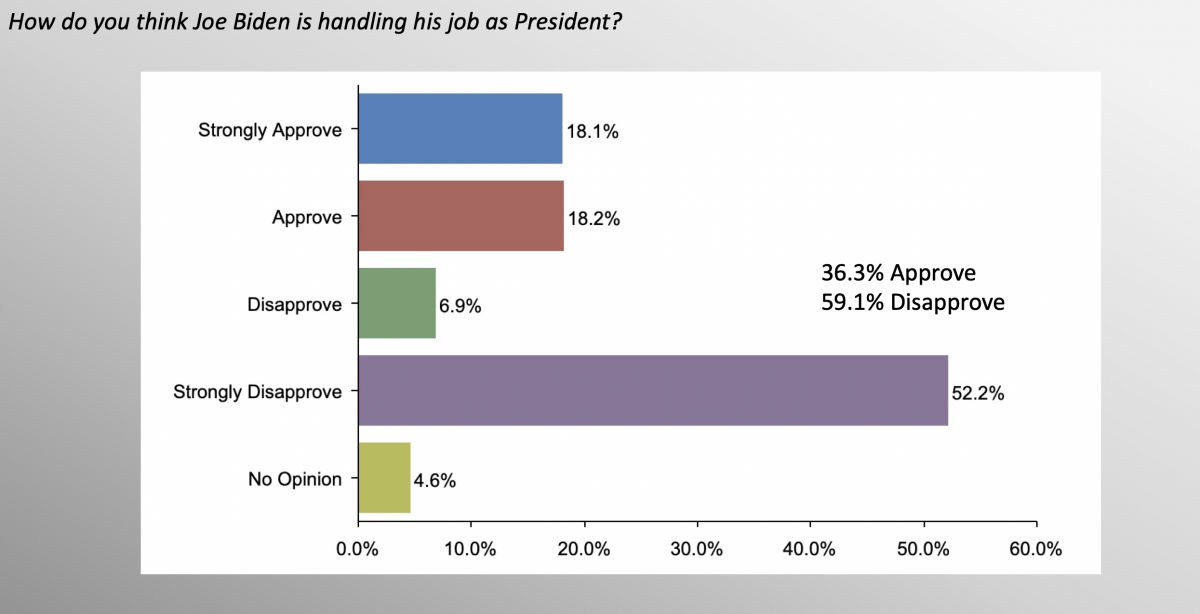 The YouGov poll, conducted just before Halloween, shows 41% of Americans believe ghosts exist. 
There's no word if Rep. Nancy Pelosi (D-CA) participated in the YouGov poll, although we can guess her response, since she brags about her history of communicating with Joe Biden… uh, I mean the dead. Pelosi brags about her communications with the dead. 
Related: Scary Story: Rep. Pelosi On How She Communes With The Dead