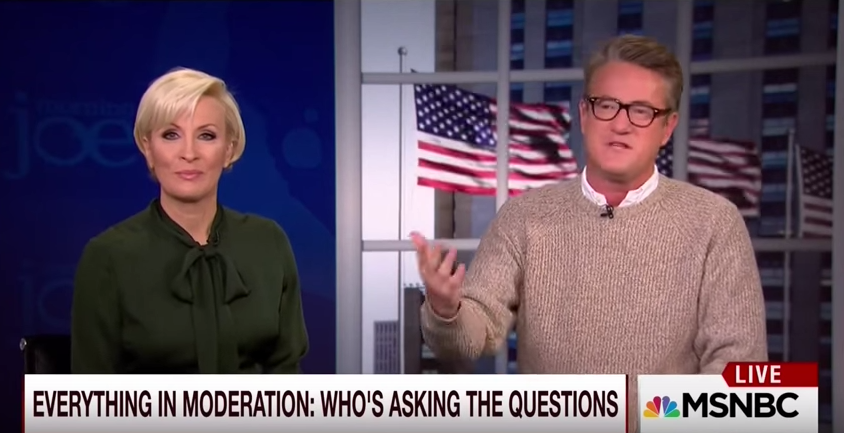 On MSNBC's "Morning Joe" Monday, co-host Joe Scarborough slammed Mark Halperin, managing editor for "Bloomberg Politics," for denying that an overwhelming liberal bias persists throughout the mainstream media.
"Many, many people are liberal, but that doesn't mean everybody is," said Halperin.
"Uh, O.K. Outside of Brit Hume, who has been a conservative in the mainstream media over the past 30 years?" Scarborough asked.
"Outside of Brit Hume, who has held a powerful position at ABC, NBC, or CBS News on the air? Name me one Republican --"
"I don't want a Republican," Halperin replied. "I want an objective person."
"Wow," said Scarborough. "This is a joke."
Check out the rest of the heated exchange in the video clip below.