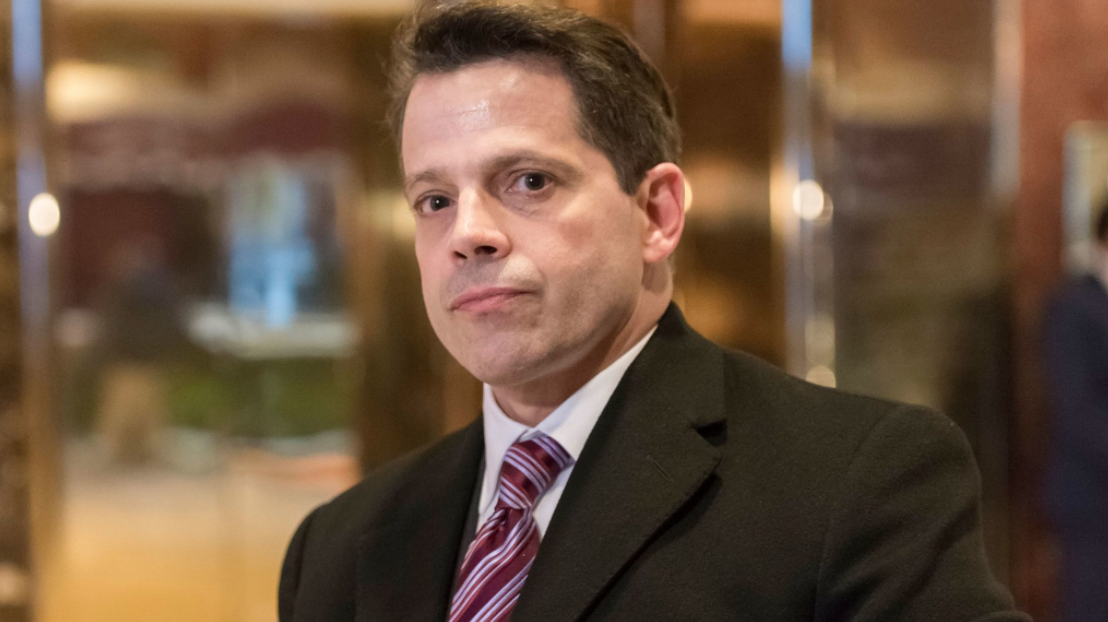 New White House communications director Anthony Scaramucci is the latest person involved in the ongoing "leak" saga plaguing the Trump administration.
Scaramucci tweeted Wednesday night that he plans to contact the FBI and the Justice Department to investigate a "leak" of his financial disclosure information, which he called a "felony."
Without explanation, he tagged White House chief of staff Reince Priebus in the tweet following the hashtag, "#swamp."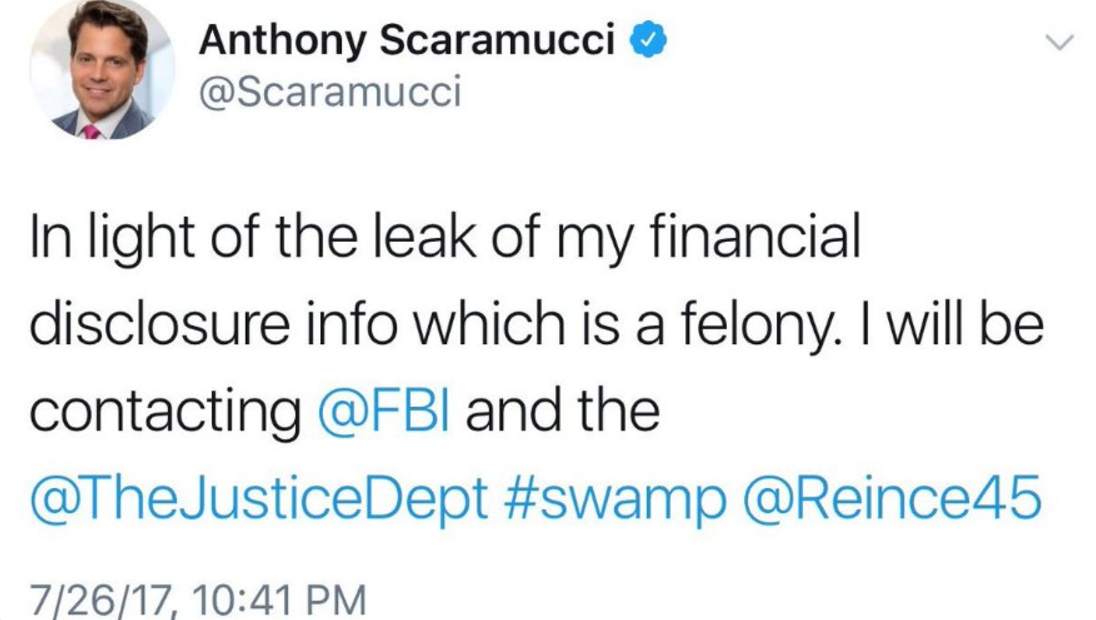 "While it's unclear why Scaramucci tagged Priebus, Priebus has been named as a potential leaker by some Trump supporters, like Roger Stone," reports The Washington Examiner. "Ryan Lizza, Washington correspondent for the New Yorker, tweeted that he can confirm that Scaramucci wants the FBI to investigate Priebus for leaking.
"The 'leak' Scaramucci is referring to is likely a reference to a Politico report Wednesday evening, which details Scaramucci's financial disclosure filed with the Office of Government Ethics. The report picks apart Scaramucci's wealth, including assets worth as much as $85 million. It also discusses the millions of dollars Scaramucci is positioned to obtain from his ownership stake in his investment firm SkyBridge Capital."
Scaramucci later deleted the tweet. He took to Twitter to address speculation that Reince is a leaker. 
Wednesday morning on "Fox & Friends," Scaramucci vowed to crack down on leaks from within the White House. He said that his first move will be to stop senior staffers from leaking information to the press about each other.
"That does not serve the president or his agenda and it's an indictment on the institution of the presidency," he said. "It makes all of us look bad and I think the president deserves better than that."
Leaks have plagued the Trump administration from the very start, causing distraction and disrupting efforts to carry out President Trump's agenda.
President Trump has called the leaks as "illegal" and said that they "must stop."