Scandal actor Joshua Malina had some choice words for anyone who dared vote for President Donald Trump.
On Twitter Tuesday, the actor, who plays Attorney General David Rosen on Shonda Rhimes' popular TV show, had this to say to about anyone who supported the 45th president: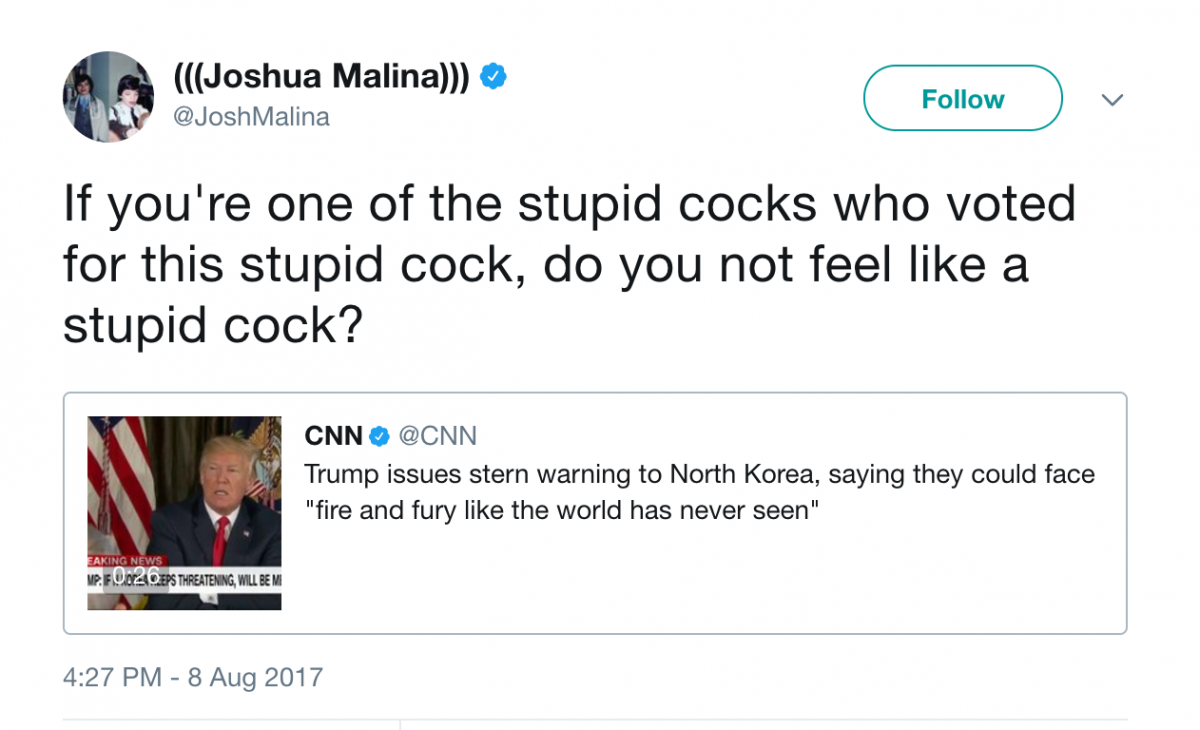 Malina's character on Scandal also has some issues with Scandal universe President Fitzgerald Grant, so maybe it's not shocking he has some...erm, strong opinions -- opinions that apparently extend to insulting half the American voter base.
Why don't you tell us how you really feel, Josh?