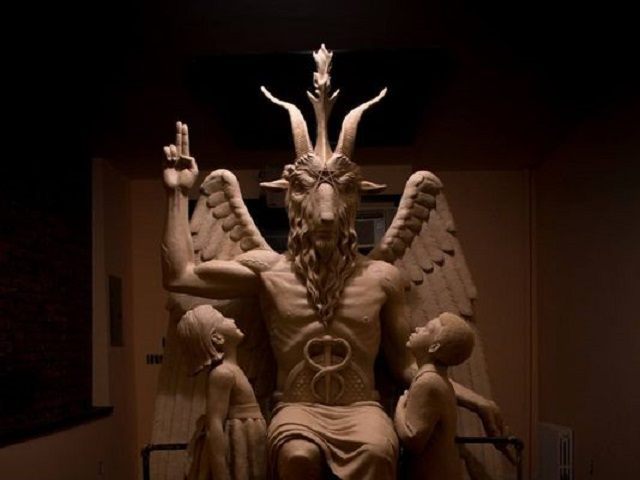 When most people don't like a certain church, they just don't go to it.
When Adam Daniels doesn't like a certain church, he stages bizarre protests in front of it.
A practicing Satanist, Daniels plans to desecrate a statue of the Virgin Mary outside St. Joseph's Old Cathedral in Oklahoma City on Christmas Eve, according to local reports. Daniels will supposedly treat the display with ash and sulfur powder before pouring fake blood on it, which he says is in protest of lies perpetrated by the Catholic Church. Oh, and he got a permit to do this, provided he doesn't block any church entrances and cleans up after himself.
Daniels is also allegedly ticked off about Catholic protests outside a Satanist group's recent "Black Mass," which was held in the Oklahoma City Civic Center earlier this year.