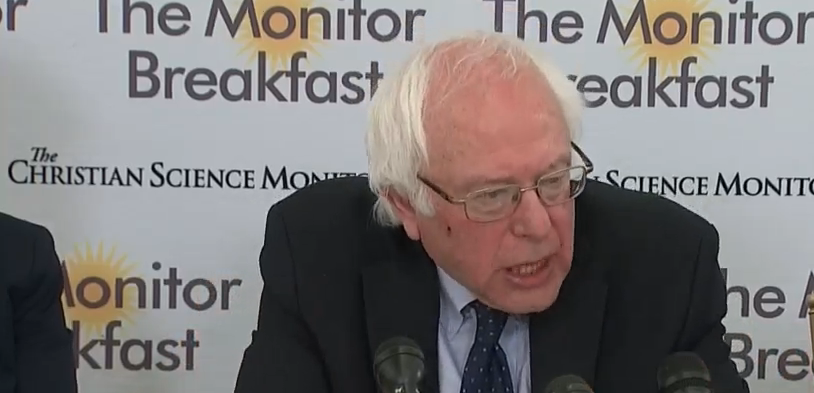 President-elect Donald Trump is getting praise from an unlikely source.
While speaking to reporters at the Christian Science Monitor breakfast, Vermont Sen. Bernie Sanders claimed Trump is a "very smart person" who "loves his country."
"Let me be very clear," Sanders said, "I happen to think that Donald Trump is a very smart person, and he would not have been elected president if he were not a very smart person. And I would hope very much--and also have no doubt that he, in his way, loves this country."
During his discussion, Sanders added that if Trump "has the guts" to stand up against corporate outsourcing as president, Trump "will have an ally with me."
Sanders also pointed out where he disagrees with Trump, including the appointment of Breitbart executive chairman Steve Bannon. Sanders reportedly said he hopes Trump will rescind Bannon's nomination and apologize for some of the remarks he made while running his presidential campaign.
Before the election, Sanders tweeted that he doesn't believe "most of the people" who support Trump are "racist and sexist," breaking ranks from Hillary Clinton's characterization of Trump supporters.
Sanders also recently said he believes racist and sexists are a "very small minority" of the people who voted for Trump.