(Update 9:00AM 5/25 With Trump tweet on issue)
White House Press Secretary Sarah Huckabee Sanders was asked to leave The Red Hen restaurant in Virginia by the business owner because she works for the Trump White House.
The owner of the Lexington, VA restaurant, Stephanie Wilkinson told the Washington Post that when she was told Sansders was at her restaurant Friday night, she left her house and drove to the establishment.
Then she asked Sanders to step outside to talk.
According to the Washington Post:
I was babbling a little, but I got my point across in a polite and direct fashion," Wilkinson said. "I explained that the restaurant has certain standards that I feel it has to uphold, such as honesty, and compassion, and cooperation.

"I said, 'I'd like to ask you to leave.' "

Wilkinson didn't know how Sanders would react, or whether Trump's chief spokeswoman had been called out in a restaurant before — as the president's homeland security secretary had been days earlier.

Sanders's response was immediate, Wilkinson said: " ' That's fine. I'll go.' 
On Saturday Sanders tweeted about her experience.

Sanders' father, former governor Mike Huckabee tweeted about it as well.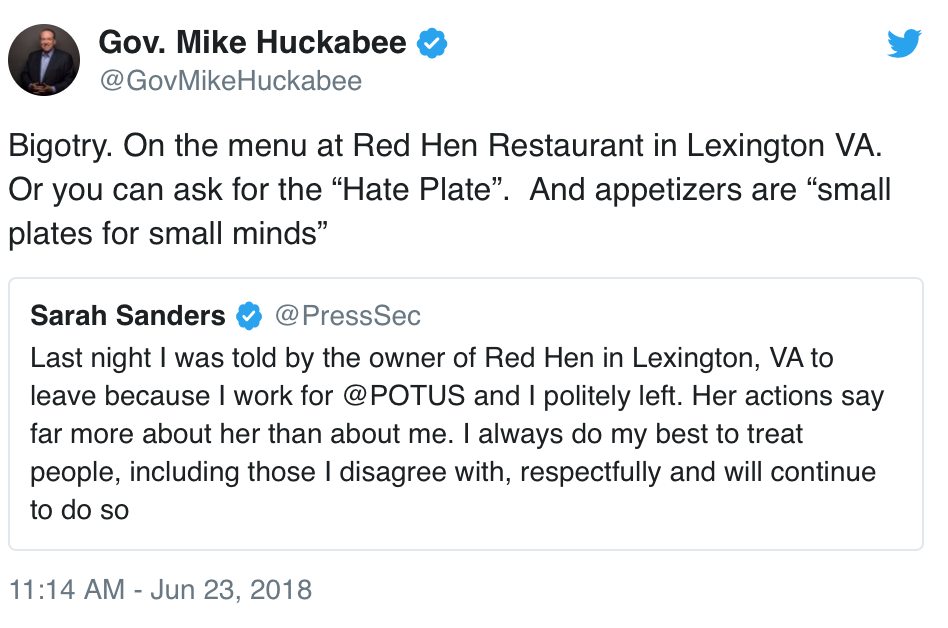 On Monday morning President trump tweeted about the issue as well.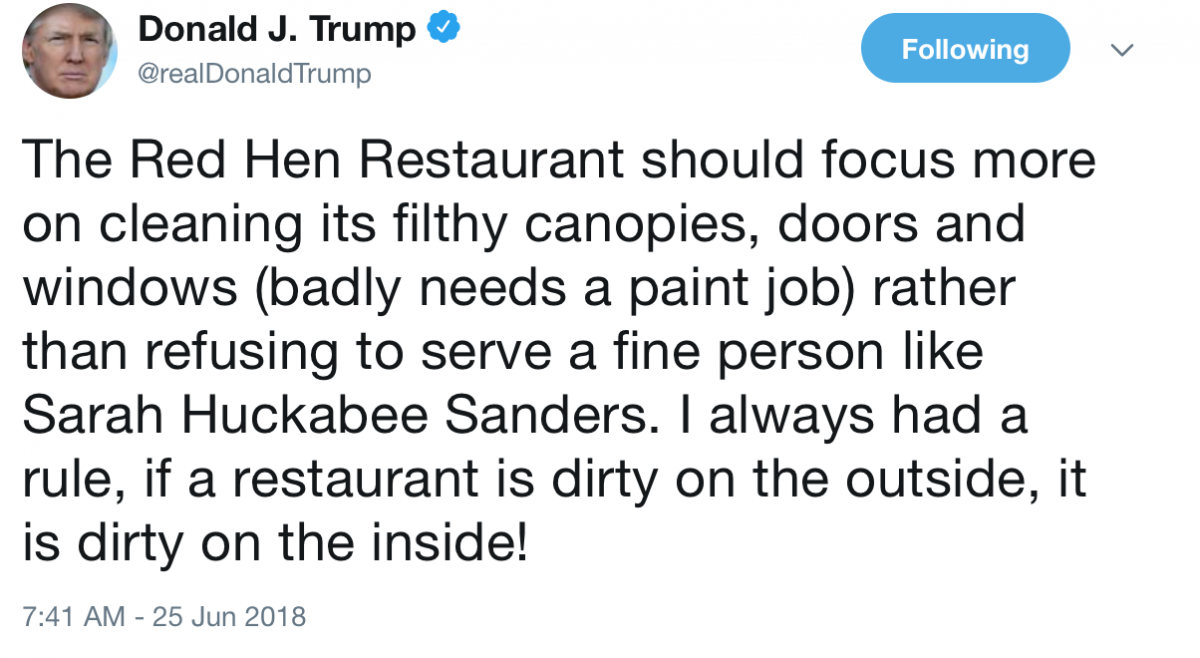 MRCTV Reader,
The liberal media are terrified of the truth, especially when it leads to uncomfortable questions about their own leftist worldview.
MRCTV is the multimedia division of MRC featuring original content and aggregated videos of the news, people, and events conservatives care about.
MRCTV relies on the support of our loyal readers (and video viewers) to keep providing the news and commentary that matter to the American people, not just stories that prop up the liberal agenda.
Make a donation today. Just $15 a month would make a tremendous impact and enable us to keeping shining the light where the liberal media are afraid to tread.
— The MRCTV Team
DONATE
Connect
Sign up for our MRCTV newsletter to receive the latest news.
Sponsored Links