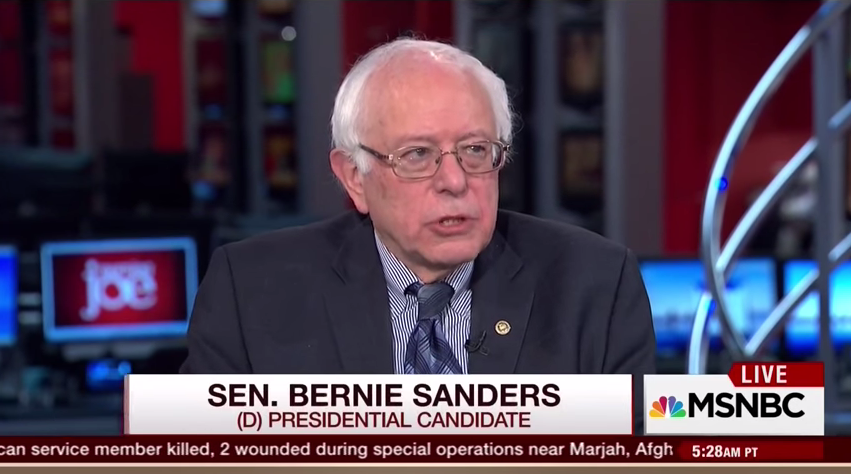 Image via Twitter
Democratic presidential candidate Bernie Sanders (I-Vt.) said in an interview on MSNBC's "Morning Joe" Wednesday that rival Hillary Clinton is not the most electable Democrat contrary to the narrative her campaign is hoping to push.
Sanders argued that the polls show him winning by almost twice the margin than Clinton against GOP presidential front-runner Donald Trump.
He added that Clinton constantly flip-flops on issues and her identity as a so-called "progressive," making her an untrustworthy potential nominee for the presidency.
"I think her message is not an accurate one," he said. "The message is that Hillary Clinton is the most electable Democrat. I will just refer you to a recent Quinnipiac poll which had us beating Donald Trump by almost twice the margin that she was beating Trump. And other polls have shown similar type findings. That's number one. Number two: Democrats win elections when voter turnout is high. Republicans win when voter turnout is low. I think any objective person would assess that the new energy in this campaign from young people, from working class people, is with our campaign, not Secretary Clinton's campaign."
On Clinton's history of flip-flopping on issues every time public opinion changes, "You can't be a moderate [and, at the same time] you can't be a progressive," Sanders fired.
Listen to the rest of his remarks in the short video clip below.