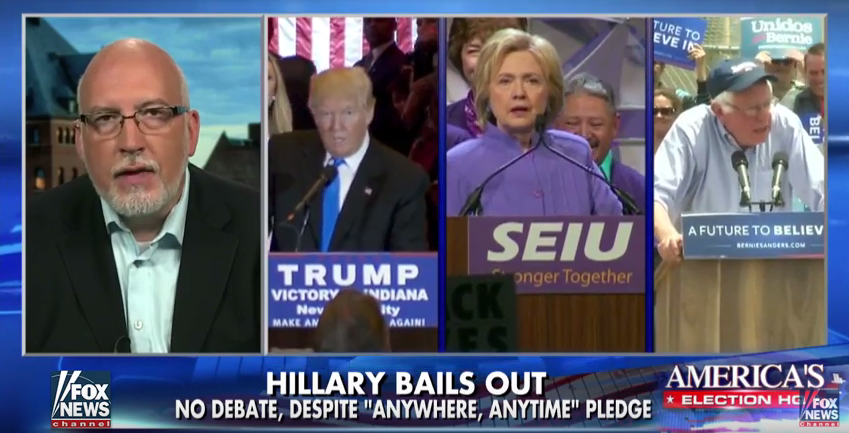 (Image via Screenshot)
Bernie Sanders' campaign manager Jeff Weaver on Fox & Friends Wednesday morning criticized Hillary Clinton for declining to participate in a debate ahead of the California primary.
He said that both campaigns had agreed upon a debate in May and that it did not come "out of nowhere."   
"I mean this debate is not out of nowhere," said Weaver. "Back when we were in New Hampshire, and Senator Sanders was way ahead of Secretary Clinton, the Clinton campaign said we want to have a debate in New Hampshire – you know, a previously unscheduled debate. But we said that's fine, as long as you'll do three subsequent debates. And they agreed."
"[So] now she's not coming through with her promise?" a Fox & Friends host asked.
"Exactly," said Weaver. "That's why it's such a big concern. They got their half of their bargain and now they're not following through on their obligations."
"Look, people of California deserve a debate," he added.
The Clinton campaign announced Monday that she would not be participating in a debate with Sanders before the California primary and would instead be turning her attention to a general election matchup with Donald Trump.
Check out Weaver's full remarks below.