A San Francisco area restaurant has officially banned "MAGA" hats from its premises, saying the iconic red Trump gear is comparable to white KKK hoods and swastikas.
FOX5NY reports that award-winning J. Kenji Lopez-Alt, who owns the Wursthall restaurant in San Meteo first announced his ban on Twitter, posting that while no one has yet come into his establishment wearing a MAGA hat, anyone who does will be denied service and asked to leave. In his tweets, Lopez-Alt added he sees the red hats as "symbols of intolerance and hate."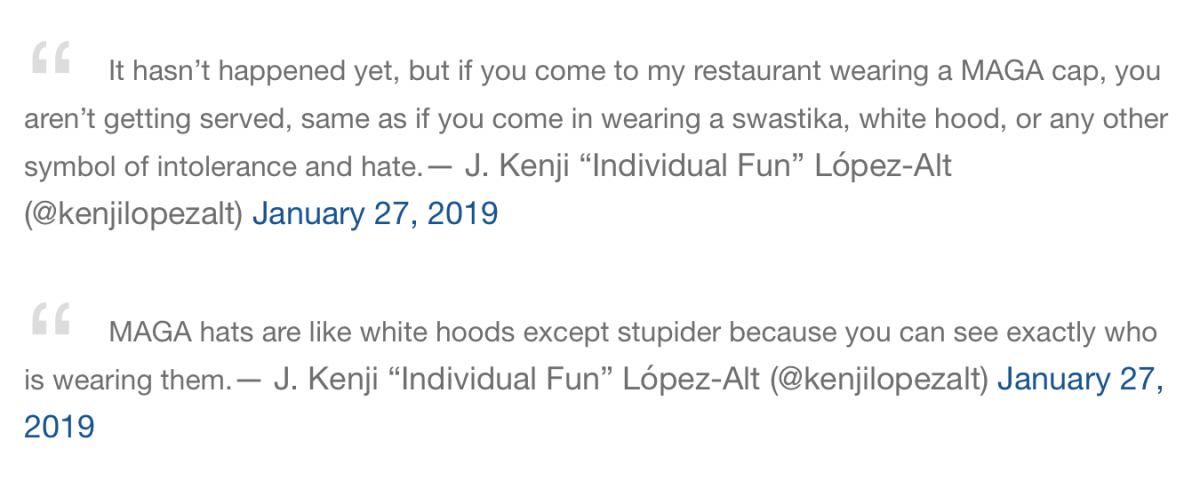 Apparently, even people who aren't fans of Trump or his campaign's symbolic red hats say Lopez-Alt has gone a little too far by saying he'll kick out anyone who comes into his building wearing them.
"Diners interviewed by the newspapers said they understood Lopez-Alt's stance but questioned the hat ban and said he could have found a way to start a dialogue on the issue. On Twitter, many criticized the so-called tolerance of the liberal Bay Area," FOX5 reports.