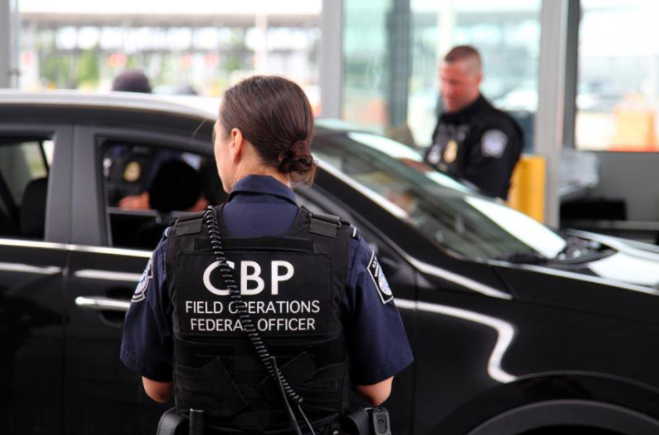 (Image via Twitter)
San Diego CBP officers seized over $1 million worth of narcotics in just 24 hours last week.
From 11 a.m. on Thursday to 11 a.m. on Friday, officers seized a total of 368 pounds of drugs – 341 pounds of methamphetamine and 27 pounds of marijuana.
The seizures occurred at the Tecate and Otay Mesa ports of entry.  
"A significant seizure occurred on Thursday at the Tecate port of entry at about 3:40 p.m., when CBP officers encountered a 24-year-old female Mexican citizen driving a 2009 Dodge Caliber and referred her the vehicle for an in-depth investigation," CBP writes in a press release. "CBP officers removed 63 packages of methamphetamine weighing 142 pounds with an estimated street value of $482,000.
"The second incident occurred at the Otay Mesa port of entry at about 5 p.m., when a 43-year-old male Mexican citizen driver and his two minor children in a 2016 Mazda 3, were referred for a more in-depth inspection. A canine team screened the vehicle and the dog alerted to one of the children's seats. CBP officers removed seven packages of methamphetamine concealed in the bottom of the child's seat. The drugs weighed eight pounds and was valued at $27,000."
U.S. Customs and Border Protection (CBP) continues to make large drug busts, holding up its commitments to enforcing border security laws and keeping illicit drugs off the streets.
Thank you for supporting MRCTV! As a tax-deductible, charitable organization, we rely on the support of our readers to keep us running! Keep MRCTV going with your gift here!