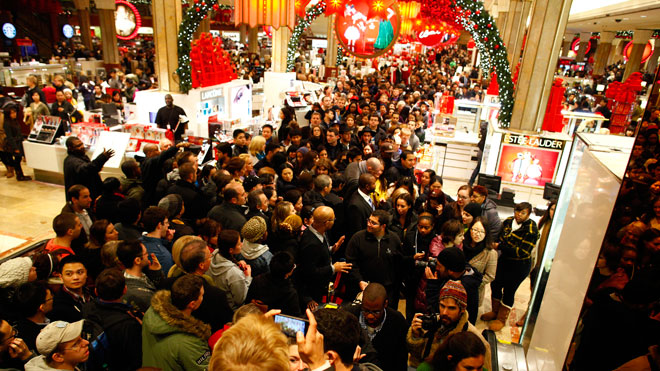 The after-Thanksgiving sales bring out the crazies and drive even the most ordinary customers mad.
On Black Friday, often described as the beginning of the Christmas shopping season when retailers go "in the black" after being "in the red" all year, you can almost expect to see incidents of violence across the country – whether it be a person trampled by shoppers rushing in the minute doors open, a fight over one of the last discounted TV's available, or an altercation spurred on by shoplifting.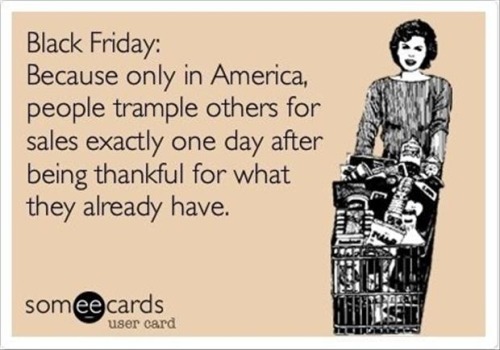 Listed in no particular order, here are seven of the most extreme instances of shopping violence on Black Friday:
1. Two words: stun gun.
2. A Walmart shopper pepper sprays other shoppers – even children – for an Xbox. 
3. Brutal fights erupt from California to the Bronx over new Nike Jordan sneakers. 
4. A door dash quickly becomes a vicious stampede. 
5. Police break up a fierce tug-of-war over a 32-inch TV. 
6. Retail employee literally gets trampled to death by a mob of overeager customers. 
7. A mall fight turns ugly real quick. 
*WARNING: EXPLICIT LANGUAGE* 
Other ridiculous instances include a police officer being dragged from his car by an alleged shoplifter and a fatal shooting leaving two dead inside a Toys R' Us store. 
For those planning to brave the Black Friday crowds, be weary! Things are bound to get out of control.