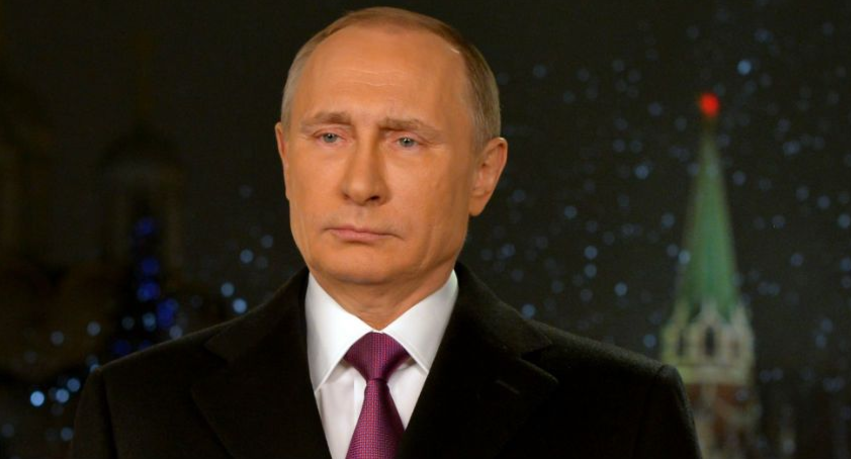 (Image via Twitter)
Russian President Vladimir Putin responded Friday morning to a series of retaliatory measures announced by President Obama for Russia's interference in the U.S. election.
Putin called Obama's decision to expel 35 Russian diplomats and their families from the U.S. "provocative" and an act of "kitchen diplomacy."
He added that, while Russia has "the right to retaliate," the government will not expel any U.S. diplomats or declare any retaliatory measures at this time.
"We regard the recent unfriendly steps taken by the outgoing US administration as provocative and aimed at further weakening the Russia-US relationship," said Putin in a statement.
"As it proceeds from international practice, Russia has reasons to respond in kind. Although we have the right to retaliate, we will not resort to irresponsible 'kitchen' diplomacy but will plan our further steps to restore Russian-US relations based on the policies of the Trump Administration," he said.
The Russian president even went so far as to extend an invitation to "all children of US diplomats accredited in Russia to the New Year and Christmas children's parties in the Kremlin."  
 "It is regrettable that the Obama Administration is ending its term in this manner," said Putin. "Nevertheless, I offer my New Year greetings to President Obama and his family. My season's greetings also to President-elect Donald Trump and the American people. I wish all of you happiness and prosperity."
President Obama in a statement on Thursday announced a series of retaliatory measures against Russia in response to its "malicious cyber activity" involving the U.S. election and "aggressive harassment" of U.S. officials abroad. 
The measures include shutting down two Russian compounds, one in Maryland and one in New York, and declaring 35 Russian intelligence operatives "persona non grata."
Those individuals and their families have been given 72 hours to leave the United States.
There may be more retaliatory measures to come, "some of which will not be publicized," Obama said.