As MRCTV reported in October, John Legend and fellow "The Voice" host Kelly Clarkson felt the need to "update" the lyrics to the Christmas classic, "Baby, It's Cold Outside," which has been declared by the Left and so-called #MeToo movement to be a "date-rape anthem."
The new lyrics feature lines such as, "It's your body, and your choice," and, "I want you to say, it's not up to me."
The duo performed their version of the song on "The Voice" Tuesday night, a clip of which was shared on Twitter.
While some praised the performance as "beautiful," many expressed their disapproval and disappointment that Legend and Clarkson would "ruin" a classic.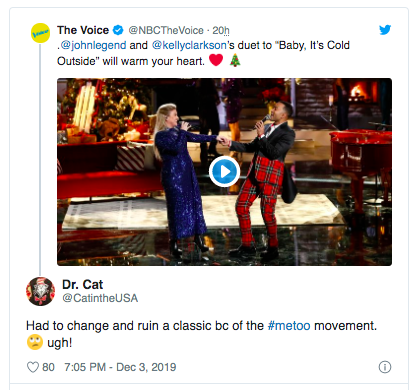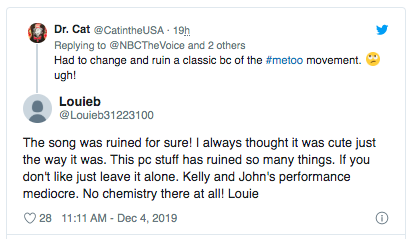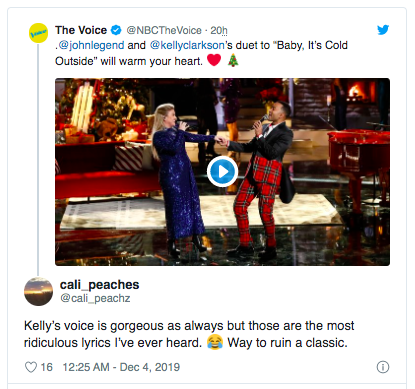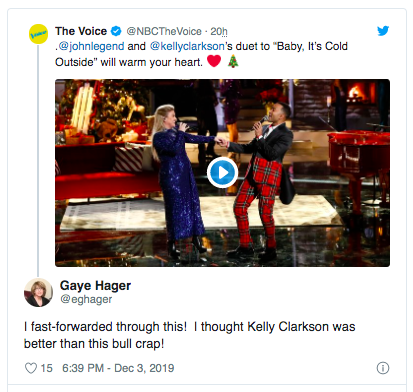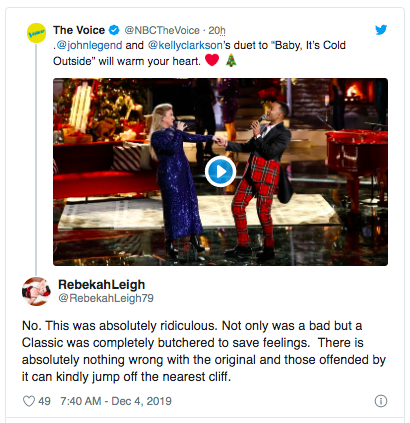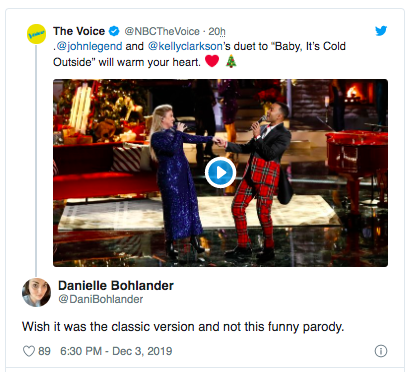 The song was recorded as part of Legend's annual Christmas album. Like last night's critics said, they should probably stick to the original.