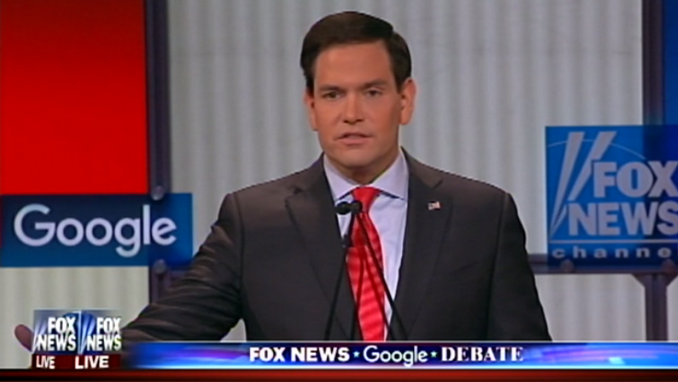 Image via Twitter
During the Fox News Republican presidential debate in Des Moines, Iowa on Friday night, Marco Rubio sounded off on President Obama for wanting to make America "more like the rest of the world."
"We usually elect Presidents who want to change the things that are wrong in America," said the Florida senator. "Barack Obama wants to change America. Barack Obama wants America to be more like the rest of the world."
"We don't want to be like the rest of the world. We want to be the United States of America," said Rubio.
"And that is why Hillary Clinton cannot win this election," he went on. "Hillary Clinton this week said Barack Obama would make a great Supreme Court justice – the guy who's systematically and habitually violated the Constitution... I don't think so."
"If I'm nominee, I will unite this party, and we will defeat Hillary Clinton. And we will turn this country around, once and for all, after the seven years of disaster that is Barack Obama," Rubio vowed.
Check out his remarks in the short video clip below.