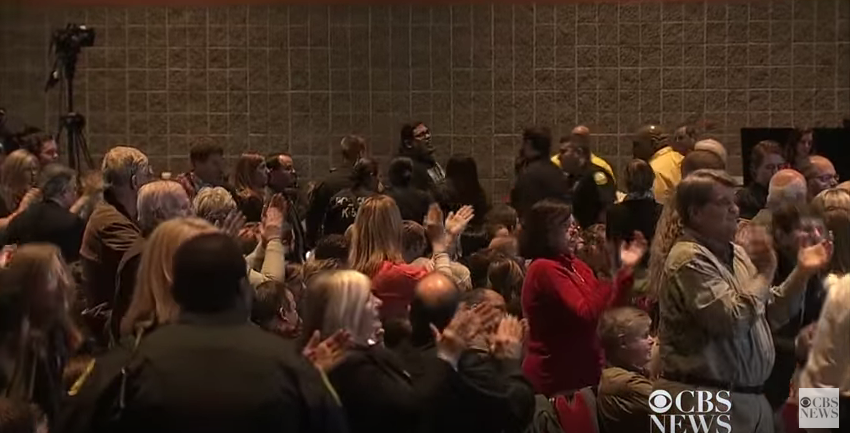 Image via Screenshot
Immigration activists took aim at Republican presidential candidate Sen. Marco Rubio (R-Fla.) during a poverty forum in South Carolina on Saturday, saying that the Cuban-American senator does not represent the Hispanic community.
"Rubio does not represent the community," protesters said. "He wants to deport my family," one person yelled.
"Undocumented and unafraid!" others chanted before being escorted out of the room.
"We're gonna enforce our immigration laws, guys," Rubio replied, to huge applause from the audience. "We're gonna be a country that enforces our immigration laws."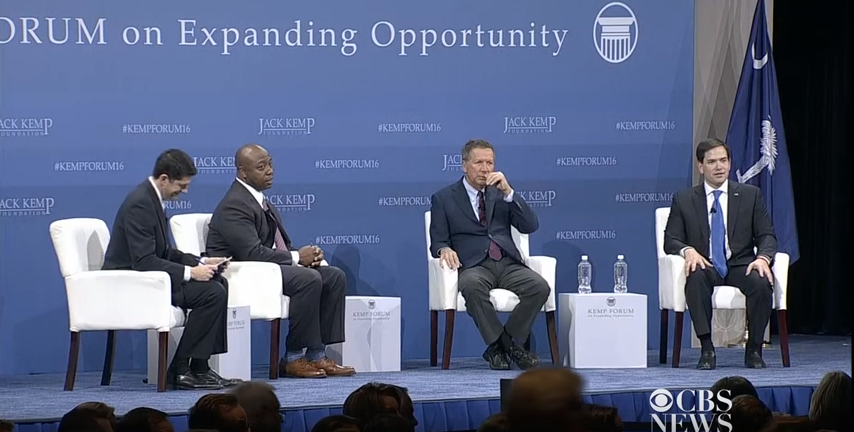 Image via Screenshot
Also on stage at the Kemp Forum on Expanding Opportunity was Ohio governor John Kasich, House Speaker Paul Ryan, and South Carolina senator Tim Scott, who supported Rubio in his response. 
Watch the incident unfold below.