Following Marco Rubio's claim during Thursday's Republican debate that Donald Trump would be "selling watches in Manhattan" if he hadn't inherited a million dollars from his father, Rubio's campaign store has begun advertising a "Trump watch."
Sort of.
Rubio's store now features an ad showing a broken watch for sale. But, the ad makes it clear that no such watches actually exist and that he is simply asking for a $10 contribution to help stop Trump.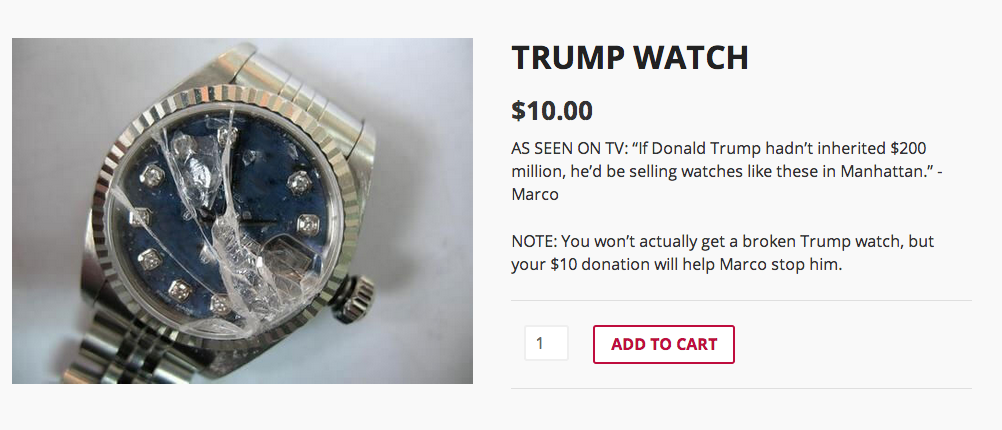 The satirical ad follows Rubio's debate performance in which he repeatedly mocked Trump for what he claimed were a lack of clearly-defined policy proposals and his tendency to repeat himself.
Following the debate, CNN's Chris Cuomo asked Trump about Rubio's "watch" joke. Here was Trump's response: