In a quickly-deleted tweet, freshman congresswoman and "Squad" member Rashida Tlaib blamed "white supremacy" for Tuesday's shootings at a cemetery and kosher market in New Jersey that killed four people, including two Orthodox Jews.
Except that neither of the gunmen were white. They were black, and had even affiliated themselves with a hate group called the Black Hebrew Israelites.
But that didn't stop Tlaib, who has a long history of spewing partisan bullcrap without reading the facts, from blaming white racists for the deaths.
"This is heartbreaking. White supremacy kills," Tlaib tweeted before quickly deleting the tweet.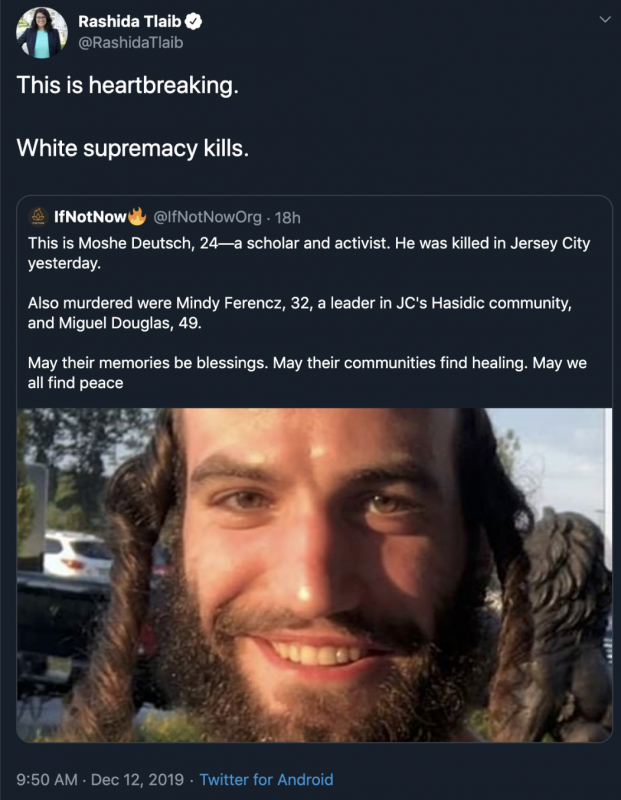 Police say the killings were racially motivated and specifically targeted Jews.
"Based on what we have collected so far … we believe that the suspects held views that reflected hatred of the Jewish people, as well as a hatred of law enforcement," New Jersey Attorney General Gurbir Grewal said at a press conference Thursday.