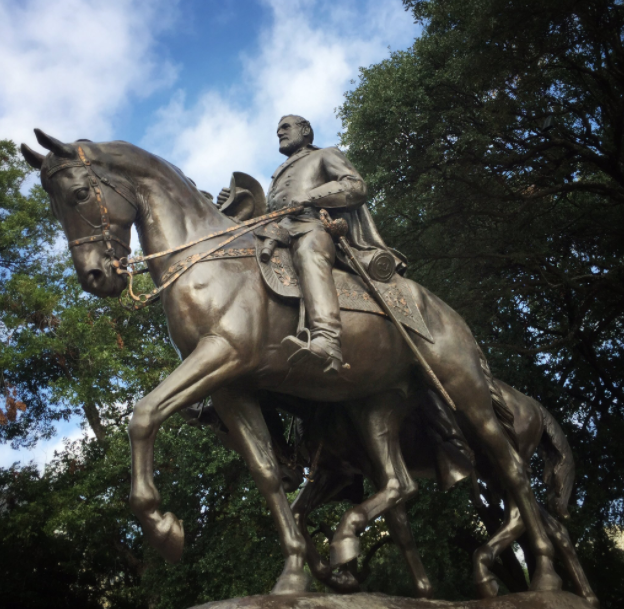 Image via Twitter
A Robert E. Lee statue has been removed from a park in Dallas named after the Confederate general, reports the Associated Press.
The 14-foot-tall, 6-ton statue was removed Thursday afternoon from its pedestal in Lee Park.
A large crane was brought to the site by police escort to conduct the removal. Squad cars blocked off ramps on the local highway to ensure the crane's safe travel, reports Dallas News. 
Police tactical officers with automatic rifles provided security, according to AP.
"The statue was lowered onto a flatbed trailer for transport to an abandoned naval air station owned by the city on its western outskirts," AP writes. "It's expected to remain there until city officials decide the statue's future."
The decision to remove the statue on Thursday was unannounced but expected, as the Dallas City Council voted Sept. 6 to remove it.
The vote came just weeks after the violent rally in Charlottesville, Va., that reignited the debate over the nation's Confederate monuments.
The statue was erected in 1936, dedicated by then-President Franklin D. Roosevelt.
Thank you for supporting MRCTV! As a tax-deductible, charitable organization, we rely on the support of our readers to keep us running! Keep MRCTV going with your gift here!