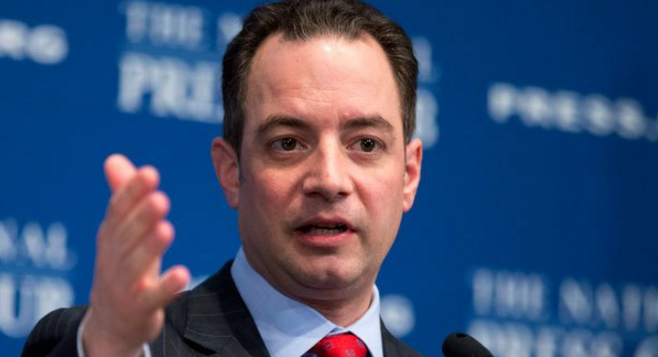 Image via Twitter
Republican National Committee (RNC) Chairman Reince Priebus released a statement on Friday in response to the State Department's request to delay releasing the last batch of Hillary Clinton's emails.  
Priebus argued that the delay is a "blatant attempt" to prevent any potential harm to Clinton's presidential campaign, at least until after the early primaries are over.
"It's clear that the State Department's delay is all about ensuring any further damaging developments in Hillary Clinton's email scandal are revealed only after the votes are counted in the early nominating states," said Priebus. "The American people should be outraged at the Obama Administration's gamesmanship to protect someone who recklessly exposed classified information on more than 1,300 occasions, including highly sensitive Top Secret intelligence.   
"A ruling in favor of this blatant attempt to shield Hillary Clinton from accountability would further erode trust in our political system," he continued. "Hillary Clinton has already violated the public trust by putting our national security at risk in order to skirt transparency laws. Let's hope her friends at the State Department aren't allowed to continue doing the same."
On Friday, the State Department filed a motion in federal court to extend the Jan. 29 deadline by a month, citing internal "oversight" and the snowstorm plaguing Washington as sources of delay. 
The last release is said to contain approximately 55,000 pages of Ms. Clinton's emails.